Merchant Account Types - Automotive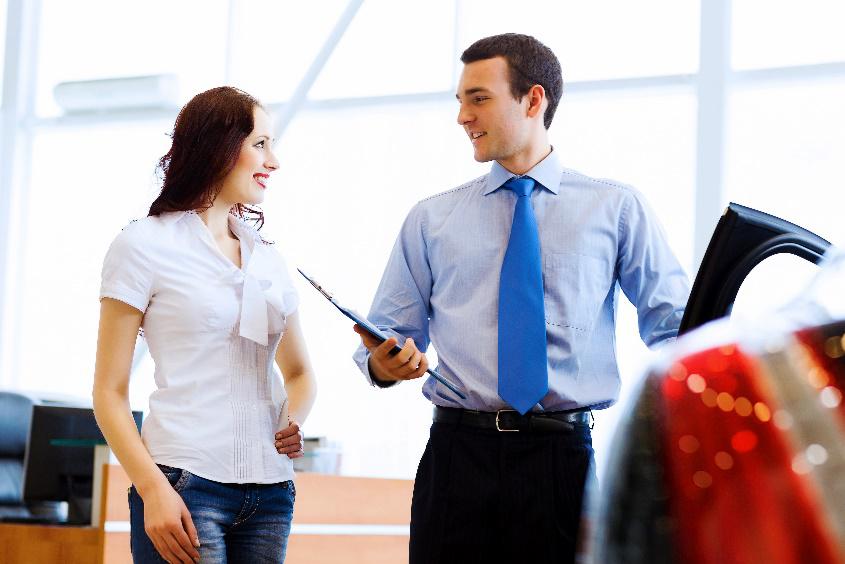 The automotive industry can be a competitive space, but our team at Credit Card Processing Specialists can help you gain a competitive edge with flexible automotive credit card processing solutions. Start accepting more forms of payment, provide your customers with more flexibility, and enjoy some of the lowest fees available in automotive payment processing. Whether you are in automotive retail, car repair, or you own a car lot, we have your automotive payment processing needs covered here at Credit Card Processing Specialists.
You'll find unparalleled flexibility – take payments by phone, online, or swipe card-present sales quickly and efficiently. We also offer various check processing options that will let you skip the trip to the bank so you can focus on more important things. Also, our merchant services such as QuickBooks integration can help you streamline the payment process and cut admin time significantly – these are just a few of the ways our team at Credit Card Processing Specialists can help you run a more successful business this year.
Get Unparalleled Customer Support for Your Automotive Credit Card Processing
With our robust 24/7 technical support and customer service team, you can be sure you'll never be left high and dry when it comes to service. Our top-rated automotive credit card processing solutions allow you to accept payments in the shop or on the go, and we are here to help you with any issues or questions you have during implementation or beyond.
Additionally, our in-house risk management team is monitoring solutions and taking a proactive approach with security around the clock. All of our automotive payment processing solutions here at Credit Card Processing Specialists are completely PCI DSS compliant. What that means is that we follow some of the strictest guidelines instituted by the Payment Card Industry Standards. We're here to help if you have any security issues or questions – and we can help you ensure that you are covered when it comes to PCI requirements.
Ready for a Better Solution in Automotive Payment Processing? Read on!
If you want to find a better solution in payment processing, let our team here at Credit Card Processing Specialists help you find the solutions you need. When you sign up for services with us, you'll be pleasantly surprised to find out that we don't charge fees for signing up, and we have very competitive rates in automotive credit card processing.
Here are some of the benefits and support you can expect when you trust Credit Card Processing Specialists for your automotive payment processing needs:
Zero Setup Fees
Low Processing Rates
No Monthly Fees
Flexible Automotive Merchant Services
All Processing Solutions Backed By PCI DSS Compliance
Established Quality in Services as an Industry Leader
24/7 Technical Support
Loss Prevention / In-House Risk Management
Advanced Reporting Features
Ready to learn more about automotive credit card processing? Read on for more information, or get in touch with our team today by filling out the form to the right or call us today at 866-470-1705.
Start Reaching More Customers with Automotive Credit Card Processing
With zero fees for setting up and no monthly charges, it's never been a more favorable time to get started with automotive credit card processing services. Our team is experienced providing automotive payment processing solutions and other merchant services that can help your business run more efficiently. We seek to reduce your hassle and help you reach more customers with smart business solutions.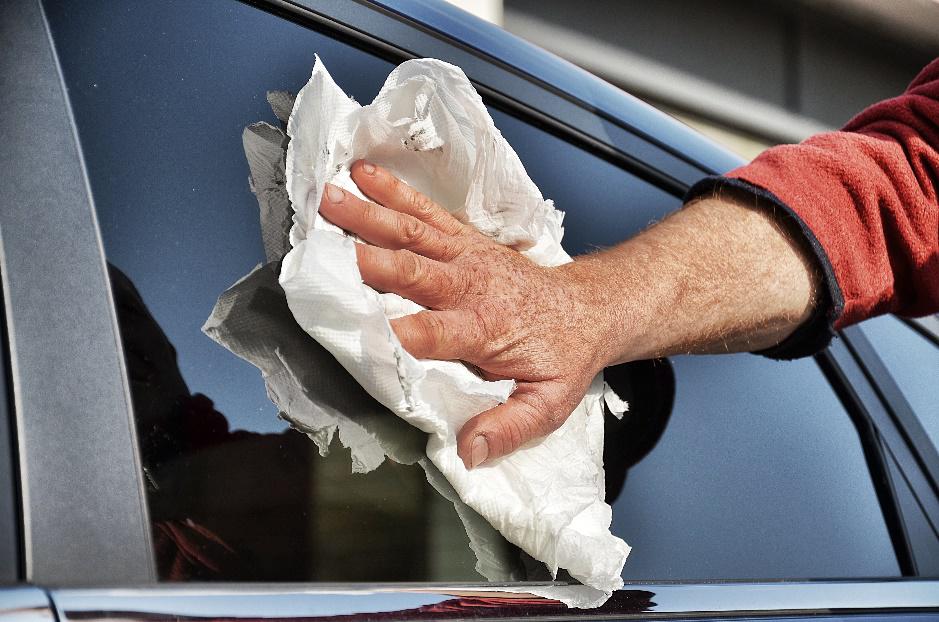 You'll find some of the lowest processing rates for the major credit card brands here at Credit Card Processing Specialists. Our goal is to earn your business for life – not lock you in with a long-term contract or hit you with cancelation fees. We believe business is earned the right way – providing consistently outstanding service with solid support to back it up.
Start offering more payment options for your customers, and help them feel more comfortable with their purchase with you. Offer flexibility by accepting these major brands with some of the lowest processing rates in the industry:
Visa®
MasterCard®
Debit
American Express®
Discover®
Diners Club®
JCB
You can always rely on secure payment processing solutions – we back our service up with 24/7 technical support. Our team is committed to high-quality service and providing fast resolution because we understand that keeping up with the flow of business is vital to remaining competitive in this market.
With flexible automotive payment processing, you and your team can get the choices you need to complete the transaction. Whether you take payments online, over the phone, at your shop, or on-the-go, you'll find the payment processing solutions you need for your automotive shop here at Credit Card Processing Specialists.
We'll help you find the processing solutions to process a payment by credit card, check, debit, or ACH. Establish solutions that work the best for your finances and provide flexibility to your customers. Our team will work one-on-one with you so you can find solutions for payment including:
Credit Card Sales in Your Shop
Payment-by-Phone
Card-Not-Present Processing
ACH Electronic Payment Options
Virtual Terminals at Your Computer
Keep reading to find out more about your options. Let your customers pay for parts or accessories online, take your repair payment over the phone, or let your customer drop off a check for payment after hours – we will connect you to the solutions you need most. Every automotive payment processing solution is backed up by our customer service and technical support team that's available 24 hours a day, 7 days a week.
Our fast and knowledgeable team will provide accurate solutions for any questions or concerns you have about your payment processing. Whether you have a question during implementation of our services or months from now, you can count on our team 365 days a year.
Choose the Best Payment Processing Equipment for Your Auto Business
You have several options to process sales either in your shop or away – you'll find a variety of POS equipment or other processing solutions that can be as flexible as you need them to be. We have traditional POS terminals that provide a pin-pad, display, and have receipt printing functions for your convenience. These traditional POS terminals will process payments in your shop -- you can choose from a dial terminal that connects over your land line, or an IP-based terminal that provides fast processing speeds and works over your Internet connection.
If you want a little more mobility for in-shop purchases or processing on-the-go, the wireless terminal is a great choice. It comes with all of the usability features that the IP-based terminals do, but it is completely wireless with no need for an Internet connection or a phone line – it works over cellular technology to deliver fast and secure processing solutions for your automotive shop.
If you don't need a physical terminal, a virtual terminal is also a very solid option for in-shop purchases. With only a USB-connected magnetic strip reader and your computer, our ChargeEasy service can turn your computer into a fully functioning payment terminal. Take payments over the phone or in your shop through this flexible payment processing solution.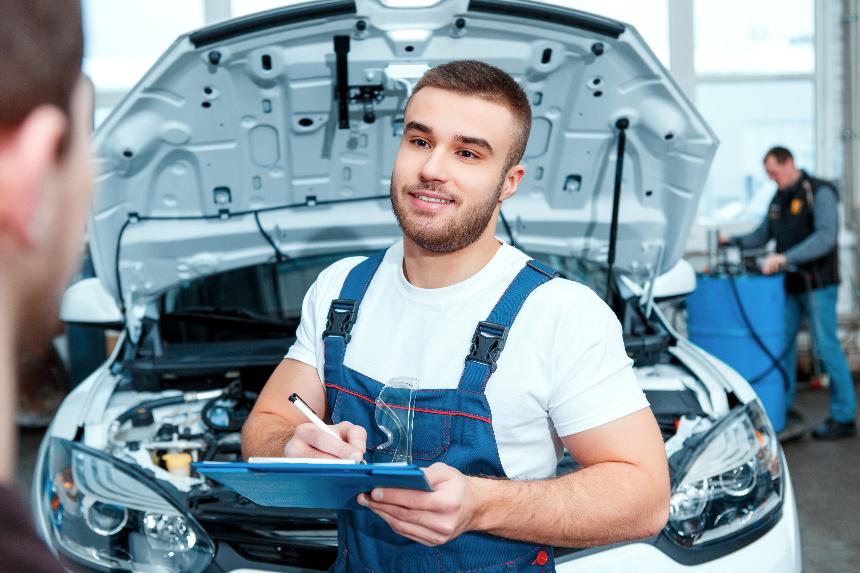 When you travel or need additional mobility and you don't want to drag around extra equipment, mobile credit card processing is the preferred choice in secure automotive payment processing. It's also one of the simplest to implement to take payments in your shop or on-the-go. With mobile credit card processing, you simply swipe the card with a small swipe-reading device that's connected to your smartphone or tablet. Our mobile application provides the means to securely process the sale and remain fully PCI compliant during the transaction.
If you would like to learn more about accepting payments online through your website, ask our team about payment gateway solutions for your automotive business. We can help you integrate your payment gateway and begin accepting credit cards, debit cards, and e-checks on your site.
For more information about any of our automotive payment processing solutions, simply fill out the form to the right, or call our office at 866-470-1705.
Process Your Checks and Skip the Trip to the Bank
At Credit Card Processing Specialists, we know that payment processing needs to be simple and flexible – you have more important things to worry about, and getting paid shouldn't be one of them. We offer a variety of check processing solutions that allow you to quickly process your checks for deposit to your account – without standing in line at the bank. Many of our options convert the check electronically, so you never have to worry about getting the paper check to the bank to cash it.
Learn More about our Automotive Merchant Services and Contact us Today!
We are looking forward to assisting you in identifying all of the merchant services that will help you run your business more effectively. To learn more about our merchant services, follow the links below. We are here to help you find solutions including:
Let our team assist you in identifying the cost-saving ways you can do business this year. Get our top-rated service with 24/7 support, and great rates. Contact us today by filling out the form to the right, or calling our team at 866-470-1705.