Merchant Account Types - Small Ticket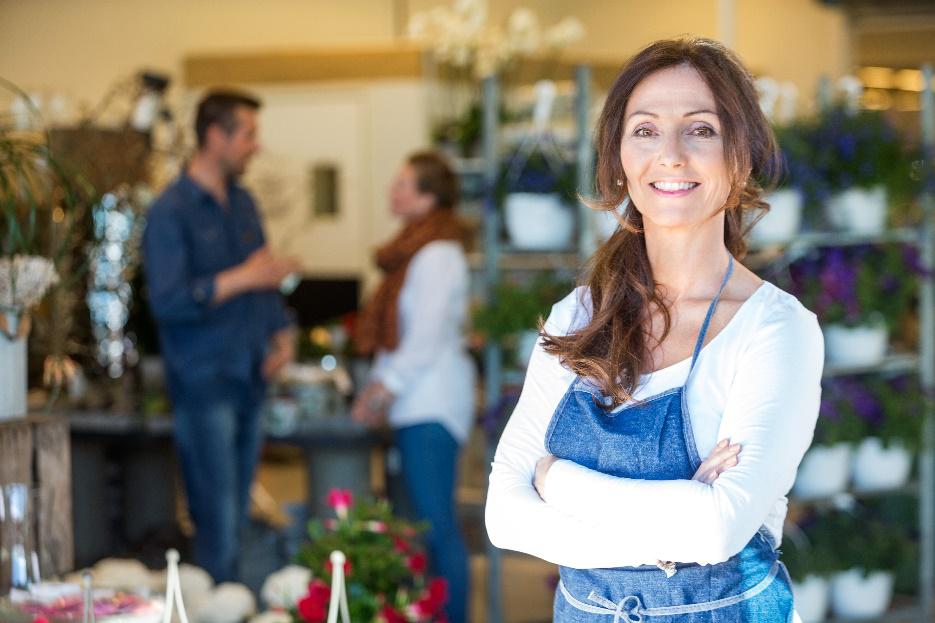 Are you looking to find the most competitive rates for small business credit card processing? Let our team here at Credit Card Processing Specialists help you find cost-effective processing solutions that make doing business more profitable for your specific needs. Our team understands that small businesses that sell smaller ticket items face unique challenges, and we'll help you navigate your options and find the best solutions.
We provide scalable solutions for the small ticket business, and you can expect very little overhead, zero costs for setup, and a guarantee of the lowest possible rates for your small business merchant account.
Getting Started with Small Business Credit Card Processing
The small business merchant services at Credit Card Processing Specialists can help you process credit cards securely with flexible solutions. You can find what you need whether you process all of your payments in the shop or on the go. We can help you with small business credit card processing solutions including:
Physical terminals such as an IP-based or dial terminal
Mobile processing payment options
Virtual terminals that can turn your computer into a payment terminal
Online credit card processing through a payment gateway
Over-the-phone processing
Check processing
ACH transactions
Our team will help you save money while processing payments safely and securely. Our small business credit card processing solutions meet the latest standards in PCI compliance so you can be completely confident of the security during your transactions.
You can begin accepting payments and offer convenient payment options to your customers while you take advantage of the most competitive rates. You'll get quick and reliable services as you process cards such as:
MasterCard®
Visa®
American Express®
Discover®
Diners Club®
Debit
Corporate
EBT
Learn more about small business credit card processing by filling out the form to the right or giving our team a call at 877-554-5853.
Reach More Customers with Small Business Credit Card Processing
Mobile card processing for small business
Business doesn't always happen within four walls of a shop, which is why mobile credit card processing services help you become more flexible in taking orders. Some small business owners simply like the idea of processing payments right from their phone – whether in or out of the shop.
Let us connect you to the best mobile solutions that free you up to do business the way you want.
Wireless Terminals
Wireless terminal work by utilizing cellular communication technology, and that frees you to close sales virtually anywhere. Your wireless terminal can process payments wirelessly and does not require an Internet connection or a traditional phone line. Get the same security and speed as traditional processing but with the flexibility to move through your shop or take your business on-the-go.
Mobile Applications for Payment Processing Right from Your Phone
Many small business owners opt to utilize our mobile application, AppCharge, because payment can be made right through a smart phone. Our mobile application is compatible with the following devices:
Apple iPhone®
iPad®
iPod Touch®
Most Android™ Devices
When you choose mobile payment processing, you can count on the support from our technical team 24 hours a day, 7 days a week.
If you want to learn more and get started creating your small business merchant account, fill out the form to the right or give our friendly team a call at 877-554-5853.
You Have Options in Small Business Credit Card Processing Equipment
For small business owners who would like options in physical terminals, you won't be disappointed. Choose from the latest options in IP-based terminals, traditional dial terminals, as well as virtual terminals that work right through your computer. You'll find solutions that provide the opportunity to process payments conveniently and securely, along with the flexibility you need for your business every day.
Dial Terminals – You can process credit cards through a physical terminal that works over your phone line. Dial terminals provide efficient credit card processing without high-priced installation fees or long implementations. Your phone line can also continue to be used when not processing payments, but some business owners prefer a dedicate phone line with this terminal since your line will be busy during processing.
IP-Based Terminals – IP-based terminals can process payments quickly and securely via a secured Internet connection. Choose from the latest terminals that offer you the convenience of top-notch processing speeds.
Wireless Terminals – If you require more flexibility to do business off-site or on-the-go, a wireless terminal may be your best bet. You can accept payments anywhere with a wireless terminal. While retaining the appearance of a traditional-looking terminal, you can swipe and process payments without an active Internet connection or the use of a telephone line.
Virtual Terminals – A virtual terminal is a simple, cost-effective solution for many small business owners because there is no need for a traditional physical terminal. Through your web browser and Internet connection, you can process payments through a user-friendly web interface and a USB card swipe device.
Let your team work directly from their computers and process payments with ease! If you would like to learn more about any of the payment processing options here, or any other small business merchant service, fill out the form on the right or give us a call at 877-554-5853.
Get Started and Earn More Online with a Small Business Payment Gateway
Do you want to launch an online shop for your small business but you're not sure how to get started? Let our team at Credit Card Processing Specialists tell you more about a payment gateway. Our payment gateway solutions for small businesses provide a secure way to process payments while maintaining customer accounts effectively.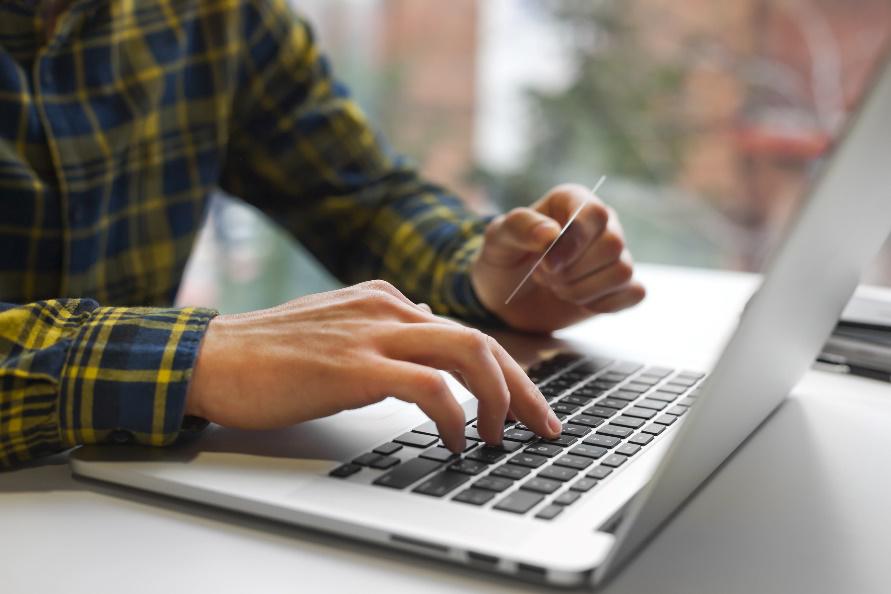 It's never been a better time to get started and reach more shoppers online. Let your customers shop and ship online or you can opt to have them pre-pay and pick-up right at your shop. Offering more ways to pay and shop can bring your business increased sales and more profits. With the ability to make sales online, you let your customers shop even when you're storefront is closed.
Your payment gateway will provide various tools and resources for simple account management, provide more payment options for your shoppers, and give you strong layers of protection against fraud. You can start taking payments from the major credit card brands including:
Visa®
MasterCard®
American Express®
Discover®
Diner's Club®
JCB
Signature Debit Cards
e-Check
With our payment gateway small business merchant accounts, you'll also be connected to tools and resources to manage and view your online accounts. You'll have access to visual reports and account statements to help you track purchases and keep your accounts organized.
The payment gateway also lets you control permissions to allow members of your management or team to access what you decide without hassle.
Secure Capital with a Merchant Cash Advance
If you are in need of capital for your small business, consider how a merchant cash advance may be the best option for you. Unlike a traditional loan, a merchant cash advance is easier to obtain and allows you to pay off what you owe over time based on an agreed upon percentage of future processing purchases.
Whether you have an unexpected urgent need or you need funds to invest in your business, a merchant cash advance can provide faster access to needed capital. If you're ready to get started and determine if a merchant cash advance is a good option for your small business, give us a call, and have the following ready to expedite the process:
Three months of your business bank statements
Four consecutive months' worth of credit card processing statements
Instead of making fixed monthly payments, your merchant cash advance repayment is completely based on future sales. This repayment method can ease the debt burden and allow for easier repayment for many small businesses.
Find Smart Small Business Merchant Services
At Credit Card Processing Specialists, we have a variety of scalable solutions for your small business merchant account. Our team works one-on-one with you to determine how you can streamline your operations and find services to improve your bottom line. In addition to credit card processing, get connected with additional small business merchant services including:
Our dedicated team here at Credit Card Processing Specialists is standing by to help you get connected to the small business merchant account services you need. You can count on the technical or customer support you need 365 days a year and enjoy zero costs associated with setting up your account. To get a fast and friendly quote or to learn more, fill out the form on the right or give our experts a call at 877-554-5853.