Merchant Account Types - Retail
Customers expect retail stores to provide fast, easy and secure payment processing, and we can help you get there. You'll be able to choose from the latest POS equipment, and find the retail credit card processing solutions that are right for you and your customers' needs including: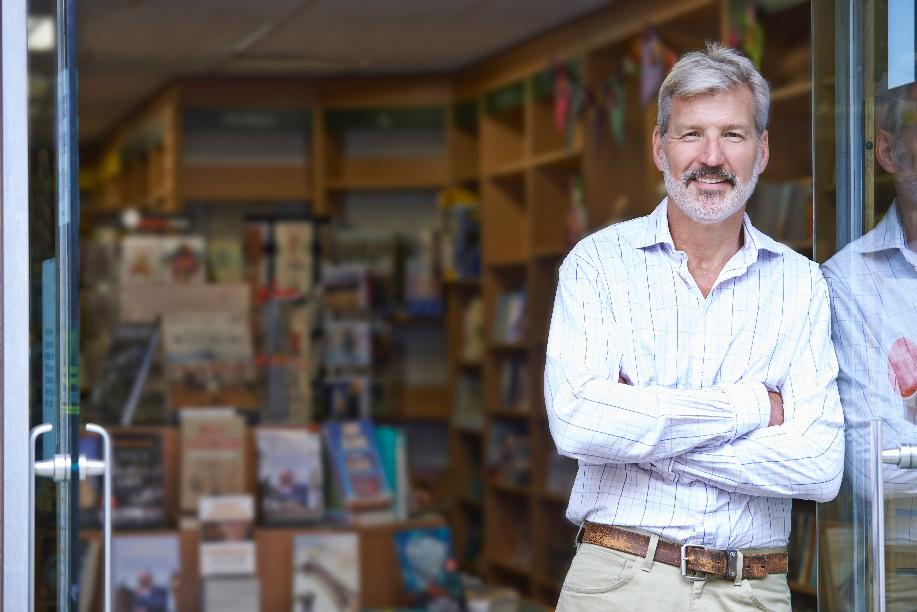 Credit Card Processing
Debit Card Processing
Gift Cards
Check Processing
ACH Processing
EBT Payment Processing
From affordable, simple solutions in processing to the latest POS model that has all the bells and whistles, our team will help you find the right tailor-made processing and point-of-sale equipment options to fit your specific needs. Find time-saving solutions to help you do business smarter and faster.
If you are looking for quality processing solutions for your retail store, request a quote by filling out the form to the right of the page, or by giving us a call at 866-470-1705
Get Started with Retail Credit Card Processing
Retail shops that don't yet accept credit cards are missing out on sales. Investor's Business Daily studied U.S. small businesses and found that those who do not yet accept credit cards let an average of $7,000 walk out the door every year in lost sales. Customers expect to come in a retail store and get out with what they need – and they usually don't expect to have to pay in cash.
The good news for you is that now more than ever, you have choices in processing. Your team can finally be able to process over the phone, online, at the register, or right through a mobile device. We will help you find what you need and avoid what you don't – all while ensuring you remain up-to-date with the latest in PCI compliance and security standards.
Here's what you can expect from us:
24/7 Technical Support
PCI Compliant Processors
Every Service Backed By PCI DSS Compliance
Established Reliability in Service as an Industry Leader
Customizable Processing Solutions
Wide Variety of Equipment
Zero Setup Fees
Low Swiped Rates
In the News: Confused about processing EMV cards (also referred to as smart cards)? As of October 2015, certain U.S. payment networks are implementing what is being referred to as a "liability shift". In a nutshell, what this can mean for you as a merchant is that if your customer presents an EMV card – easily identifiable by a chip on the front of the card – you could be liable for covering a fraudulent purchase placed with your company if you fail to run the card through a chip-enabled reader. At Credit Card Processing Specialists, we can help you upgrade your card reader to meet this necessary change. Contact us today by calling our team at 866-470-1705.
To learn more about the EMV migration and how it can affect you, visit the EMV Migration Forum.
Get More Freedom with Mobile Payment Processing
Are you a merchant that could use a little more mobility? Our mobile retail credit card processing solutions help you take payment safely and securely -- whether you're on the go or just moving around your shop. Meet your customers wherever they are and get paid – fast.
Wireless Terminals
You have a choice in mobile payments. Wireless terminals help you collect payment wherever you are by utilizing cellular technology. You can take a payment without a traditional phone line or an Internet connection. Customers can enjoy the same speed and security as they would in your shop, but you get the added flexibility with a wireless terminal.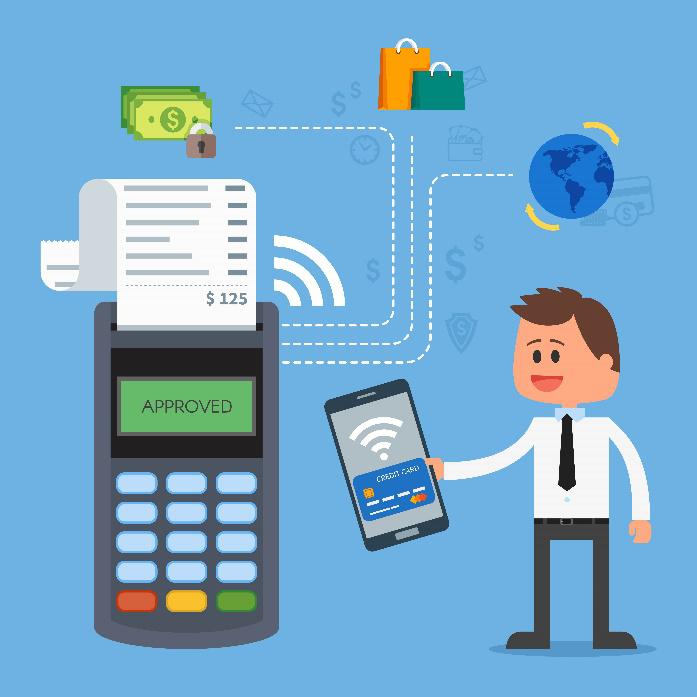 Mobile Applications
Through AppCharge, a mobile application that works with Apple iPhone®, iPad®, iPod Touch®, and most Android devices, you can painlessly accept payments wherever you are. All you need is your smart phone.
Launch Your E-Commerce Business with Payment Gateway Solutions
Have you ever thought about expanding your retail shop into an online shop? Give your customers more ways to shop and pay with payment gateway solutions. Maintain customer accounts securely and efficiently with solutions released by Authorize.net as well as other well-known gateway solutions.
Give your customers the ability to shop and ship or pre-pay and pick-up right from your site. You'll be able to accept all the major brands including:
Visa®
MasterCard®
American Express®
Discover®
Diner's Club®
JCB
Signature Debit Cards and e-Check payments are also available options for your customers!
Virtual Terminals Help You Process In-Store Payments Quickly
With only an Internet-connected computer and a swipe reader, you can quickly and securely process your in-store payments through our ChargeEasy service.
If you want to start processing credit card payments, but you don't like the idea of purchasing POS equipment, this may be the best choice for you. With simple implementation, you can get started collecting payments from your customers with Visa®, MasterCard®, Discover®, and debit cards right away. You only need your computer, an Internet connection, and the USB card swipe reader.
With ChargeEasy, you can also accept payment over the phone through key entry.
Check Processing Solutions
Checks are still being used by some of your customers, so it's important to be able to process checks easily and securely. Our team can help you find the right check processing solutions to meet your needs.
Electronic Check Conversion
By using your point-of-sale equipment, you can easily convert a payment of a paper check into an electronic check by utilizing efficient check acceptance equipment.
Remote Deposit Capture
With remote deposit capture, you can automatically deposit check payments by circumventing the need to drive to your financial institution. By scanning and submitting the check payments electronically, it makes for a faster way to process checks and get paid.
Automated Clearing House (ACH)
ACH helps you process a check that isn't physically provided. When the customer authorizes the transaction, the ACH process will transfer money from your customer's account to yours. This option works well for subscription services or recurrent payment needs – but it can also be utilized for the one-time payment as well.
Image Cash Letter (ICL)
The image cash letter processing option can help your business when you're dealing with higher rates of returned checks. As a merchant, you can convert the check information and customer data into a digital check that's submitted for payment through ACH.
Fill out our contact form over to the right, and let us help you find the right check processing solutions for your business.
Manage Your Financial Accounts with QuickBooks Integration
Sync your payment processing with QuickBooks for effortless integration and easier account managing. When you utilize QuickBooks easy integration, you can manage invoices and other finance-related data as you accept payments from your customers.
The time-saving benefits of using QuickBooks:
Payments can be processed directly from QuickBooks.
Invoices and payments can be managed directly.
Mark invoices automatically when payment is received.
Cut administration costs by saving time and effort managing invoices and financial accounts.
And just like with retail credit card processing, our team is here to support you with retail merchant services as well. Get 24/7 technical support when you need it. Fill out the form to the right to learn more!
Build Business with a Loyalty Program
According to the global information and measurement company, Nielson, 72% of shoppers are more likely to take their business to a store with a loyalty program. Customers love the idea that their shopping is earning rewards or savings off of future purchases.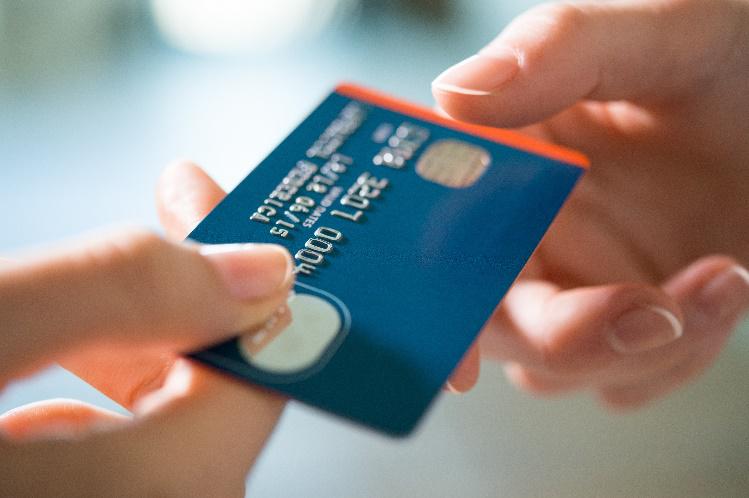 Loyalty programs are a smart business move that benefits you as the merchant, too. A loyalty program can help you track your customer's purchasing behaviors and it can help you gain insight into what they may purchase in the future.
By integrating your loyalty program with your advertising efforts, you can make more meaningful connections with your shoppers – and potentially increase your sales. A loyalty program also helps build your reputation and boosts exposure for your brand.
If you are interested in taking advantage of a loyalty program for your retail business, give us a call at 866-470-1705 or fill out the form to the right of the page.
Gift Cards for Increased Sales
Thinking about offering gift cards to your customers? Ditch the old dusty paper gift certificates for the more modern version, and you could see a big uptick in sales. More people now than in the past think of gift cards as the preferred gift. Studies show the gift card area is the most profitable space in many retail stores.
Here are some of the best reasons to start offering gift cards to your customers:
Gift cards are more secure than paper gift certificates.
Gift cards help you compete with national chains.
According to a study done by First Data, 72% of gift card recipients end up spending more than the card is worth.
When someone buys a gift card, you potentially earn new repeat business.
Gift cards can help you boost sales during the holidays and beyond.
Get a Merchant Cash Advance for Your Retail Business
Sometimes it can be difficult securing the capital you need for your retail business, and a merchant cash advance could be the answer you need. Our merchant cash advance could help you to get the funds you require quicker than you would through a small business loan. With a merchant cash advance, you pay the funds back by taking a percentage of future card purchases as opposed to one fixed monthly payment.
If you're interested in learning more about a merchant cash advance for your retail business, fill out the form to the right, or give us a call at 866-470-1705.
Get Started and Find Retail Merchant Services You Need
Retail merchants have a wide variety of products and service available to make business more efficient and more profitable. Call our friendly team at Credit Card Processing Specialists to find processing solutions with zero setup costs at 866-470-1705. You can also opt to fill out the form to the right for a quote and someone will be in touch shortly.
Sources:
Investor's Business Daily, "Businesses Miss Out on Sales," 23 5 2012.
EMV Migration Forum: http://www.emv-connection.com/downloads/2015/05/EMF-Liability-Shift-Document-FINAL5-052715.pdf