Merchant Account Types - Mail Order Telephone Order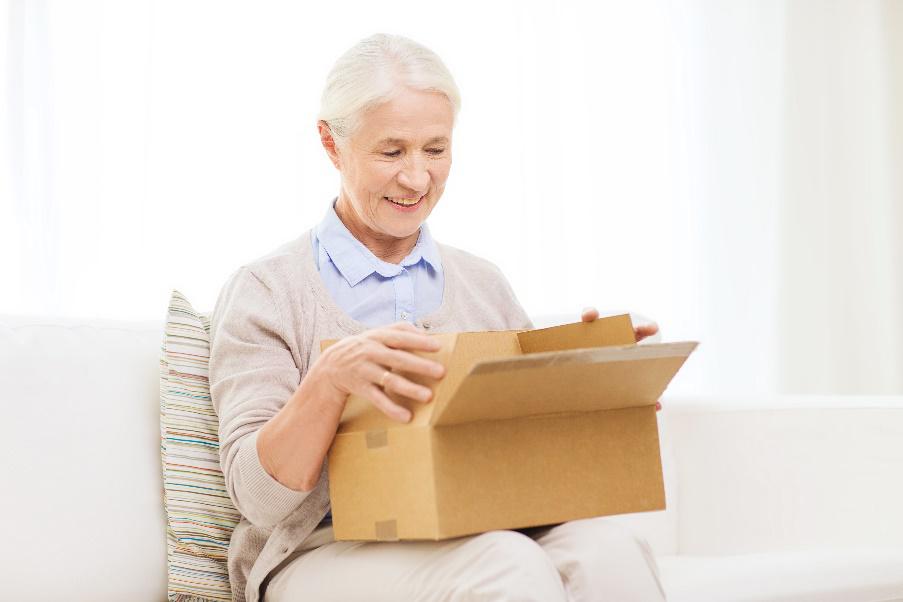 Businesses that deal with mail and telephone order payments have a unique structure and need flexible payment processing solutions. At Credit Card Processing Specialists, we assist companies who need solutions to take both card-present and card-not-present payments. Our team offers telephone credit card processing services and mail order payment processing that provide innovative solutions so you can securely and efficiently process payments for your customers.
The mail order and telephone sales industries primarily utilize catalogs or television advertising to bring in customers and showcase products. Because there are certain challenges that may come about in card-not-present sales, our team can work directly with you to ensure you process your payment successfully.
All of our telephone and mail order payment processing solutions are fully backed by our 24/7 technical support team, and compliant with PCI DSS standards. As you accept credit card payments over the phone and through the mail, we offer fraud protection services that help prevent potential fraudulent charges and offer support you when you need it most.
Whether your industry is health and beauty, household goods, hobby items, or the latest popular gadget, our team can help you with the tools and resources you need to process credit cards and get connected with other merchant services that will help you run business more efficiently.
Let our team here at Credit Card Processing Specialists connect you to merchant services that help you run a successful business. We offer a range of merchant services including:
Every merchant service we offer is backed by our friendly and knowledgeable technical support team that's available 365 days a year. For more information on our mail order credit card processing, or our other merchant services, simply fill out the form to the right of the page, or give us a call at 866-470-1705.
Learn More about Telephone Credit Card Processing & Mail Order Credit Card Processing
If you're ready to begin accepting credit cards through the mail or with telephone sales, our team can help connect you to reliable payment processing solutions. You can start saving money with low processing rates with efficient and secure solutions. Our mail order payment processing and telephone payment processing meet the latest industry standards for PCI DSS compliance requirements. You can be confident in solutions that meet the latest standards of security in the industry.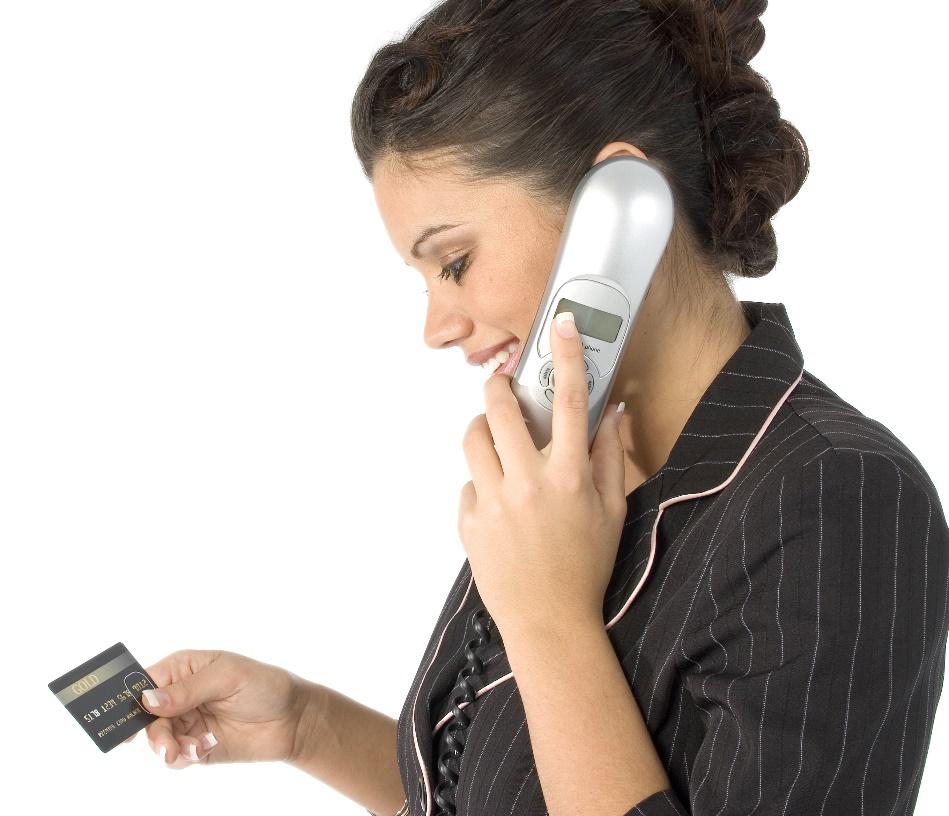 In addition to accepting payments over the phone and mail order payments, our team can also connect you to other processing solutions such as online payments, check processing, and mobile credit card processing. Many businesses find that they can utilize these other flexible payments methods to expand their offerings and reach more customers. Let us help you identify the payment solutions that work best for your business.
Our payment processing solutions allow merchants to process payments and enjoy low rates. Learn more about accepting the following payment methods:
Visa®
MasterCard®
Debit
American Express®
Discover®
Diners Club®
Corporate
Check Processing
ACH
To learn more about how we can help with your mail order payment processing or telephone payment processing solutions, fill the form in at the right of the page, or give our team a call at 866-470-1705.
Accept Checks for Mail Order Payment Processing
Whether you have a check that is mailed in, or your customer would like to authorize a check payment via ACH for transfer, our team can provide the services you need for fast and reliable check processing. Learn more about the types of processing we offer.
Electronic Check Conversion – This check processing method involves converting a paper check to an electronic check using point-of-sale equipment.
Remote Deposit Capture – Your business can accept check payments by scanning and submitting them electronically for automatic deposit. This check processing method circumvents the need to bring the check to your financial institution.
ACH (Automated Clearing House) – When you are processing payments and a physical check cannot be provided, ACH processing is a way to conveniently finish the sale. Your customer can authorize a one-time or recurrent ACH payment, which can be ideal for subscription services.
Image Cash Letter – If your business is dealing with higher rates of returns of checks, an ICO service may benefit your processing. The ICO service allows you to convert check information and your customer's data into a digital check that is then submitted for payment through ACH.
Begin Online Payment Gateway Services to Expand Your Business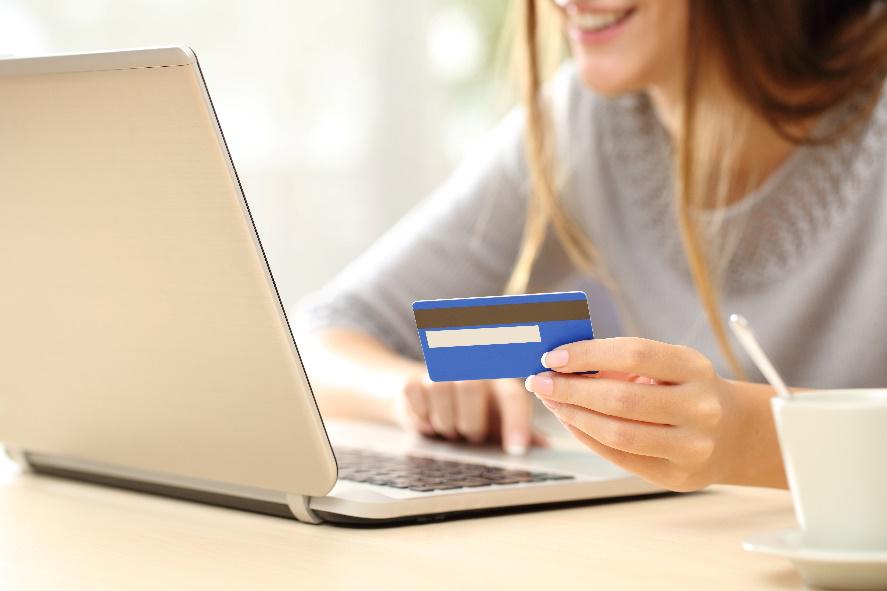 Because more customers are opting to purchase online, you may decide that expanding your options for your mail order payment processing is a beneficial solution. Credit Card Processing Specialists can help you accept payments online through a payment gateway.
Our payment gateway utilizes solutions via Authorize.Net as well as other trusted payment gateway solutions. Your customers can order and pay for your products over the Internet, and you can process payments securely and efficiently.
Payment gateway solutions also allow you to maintain your customer accounts quickly with a variety of available tools and resources right at your fingertips. You can also count on our secure processing that meets the requirements of PCI DSS to ensure security and compliant processing procedures.
You can begin taking payments from all of the major credit card brands including MasterCard®, Visa®, American Express®, Diner's Club®, Discover®, and JCB. Your customers can also opt to pay for their products with their debit card or by initiating an e-check from their bank account.
Your management team will be able to log on to the online account and review online transactions, manage accounts, and view visual reports. You can set specific permissions for each member of your team for easy solutions that keep business flowing.
To find out more about expanding your horizons to accept payments online for your products, or for more information about telephone payment processing, fill out the form to the right, or give our experts a call at 866-470-1705.
What You Can Expect from Credit Card Processing Specialists
When you are working with telephone payment processing or mail order payment processing, we understand the most important part is getting paid securely and having reliable service to ensure timely payments. That's why when you sign up for service with Credit Card Processing Specialists, you can rely on the following quality of service:
24/7 Customer Support 365 Days a Year
No Monthly Fees
Scalable, Customized Services
Fast Access to Technical Support
Top-Rated Processing Services
Low Transaction Rates
Zero Setup Costs
PCI DSS Compliant Security
Whether your company accepts payments through the mail, online, over the phone, or in person, you can find the processing services you need so your team can deliver consistent service and keep business moving forward.
Every processing solutions and merchant service we provide here is backed up with experienced technical support that's available on-call, every day – that's 365 days a year. In addition, we have the support you need for your telephone or mail order businesses to assist you in reducing the risk of fraud and chargebacks that could result in the loss of a sale.
To find out more about how we can assist you, take a look around our site or give us a call today.
Manage Invoices and Organize Accounts with QuickBooks Integration
Many types of businesses rely on QuickBooks to organize and manage accounts. Our team offers a fast and effective way to sync your QuickBooks solutions to your payment processing. This integration will allow you to seamlessly manage invoices and other finances and also accept credit cards and other payments from your customers.
Payment processing implementation directly to QuickBooks can reduce the time, frustration, and effort your team utilizes and improves efficiency.
Learn more about the benefits of our QuickBooks integration tool including:
Processing payments directly from QuickBooks
Managing invoices and payments directly
Automatically marking invoices paid when payment is received
Reducing the amount of time your team spends invoices and managing payments
Our experienced support team here at Credit Card Processing Specialists can assist you every step of the way to integrate your payment processing with QuickBooks. We are here every day to deliver 24/7 technical support.
To find out more about how our QuickBooks solutions can improve efficiency for your telephone or mail order payment processing, fill out the form to the right of the page, or give us a ring at 866-470-1705.
Getting Started with Credit Card Processing Specialists
We provide custom merchant services for mail order companies and companies that rely on telephone sales. You will find a wide range of payment processing methods of keyed input to choose from. Our services will connect you to methods that allow you to receive card details and obtain authorization to close the sale. Our fraud prevention services will help provide the security you need to lower processing risks.
In addition, we offer high-volume processing services here at Credit Card Processing Specialists which aim to alleviate some of the work as well as reducing your processing costs. To find out more about how we can help you with custom solutions, contact us today.