Merchant Account Types - Hospitality and Lodging
According to the American Hotel and Lodging Association, travel-related businesses are experiencing robust growth. There has also been observable growth in how much people spend when they do take a trip. In fact, the typical leisure traveler spends about 6% more each night than they did last year.
Make sure you're tapping into all of your potential earnings by offering your guests options in fast, efficient, and secure payment solutions.
At Credit Card Processing Specialists, our team can connect your hospitality and lodging business with a variety of hotel credit card processing solutions and motel merchant services to help your business thrive in the coming year – all while becoming even more efficient in your everyday operations.
Running a busy hotel or lodging company requires flexible solutions that meet the changing needs and demands of your customers. Find a variety of solutions that can help support your growth including:
Virtual Terminals
Phone Processing
24/7 Technical and Customer Support
Zero Setup Costs
Highly Competitive Rates
From virtual terminals that require no extra equipment to online payment processing, you can offer your guests more choices now more than ever before. Let our team at Credit Card Processing Specialists work with you to identify the custom, scalable solutions that will help you maximize your profit potential. If you're ready to find the hotel and lodging merchant solutions that work best for your business, fill out the form to the right on this page, or give us a call at 866-470-1705.
Secure Solutions
You can always be confident of security with Credit Card Processing Specialists – we're a PCI DSS certified processor. Our team of dedicated professionals provide secure payment processing solutions with the needs of both your customers and your business in mind. Every year, we undergo an in-depth analysis of our solutions to ensure PCI compliance and impeccable security for everyone we serve.
Get Support Around-the-Clock for Hospitality Credit Card Processing
Hospitality and lodging merchants can expect to get support whenever they need it – 24 hours a day, 7 days a week. Your business serves the needs of your customers around the clock, and we think your processing company should do the same.
Our dedicated support team will work with you to find the custom solutions you need in order to integrate all of the facets of our services into your payment processing requirements. When you're ready to get started finding the solutions that fit for your hospitality and lodging company, we are here to help with zero costs for setup and fast, efficient service you can count on.
Lodging Credit Card Processing
Get started accepting credit cards and other payment options for your guests with our reliable and secure payment processing options. The knowledgeable team here at Credit Card Processing Specialists can help you find the most cost-efficient ways to process your payments while ensuring that all of your processing meets the latest PCI compliance standards in the industry.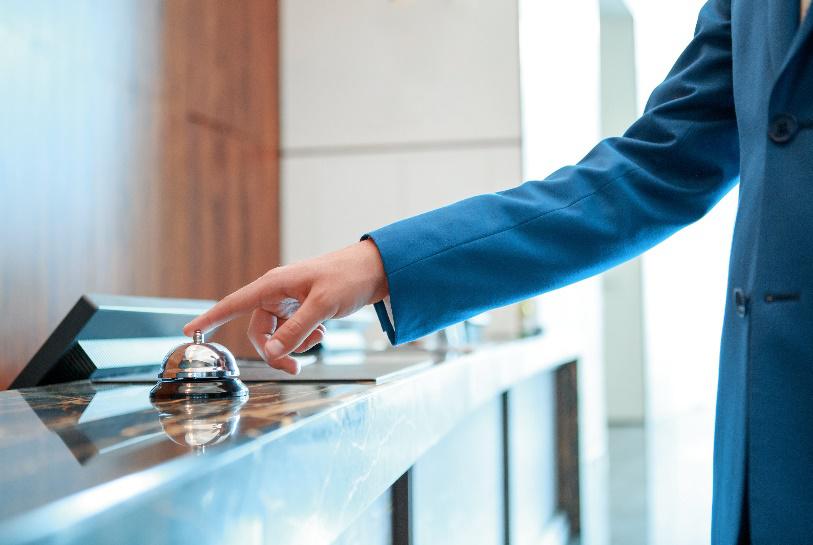 You have a variety of choices in terminals to securely and efficiently process credit cards. With a physical terminal, you have your choice of several models that run through an IP-based connection or over your traditional phone land line. Through wireless and mobile terminals, your team can be afforded a bit more mobility and flexibility with processing, if needed.
Through payment gateway services, we can also help you get connected online. You can give your guests the option to pay before they even get to your location. Let your guests book their lodging and pre-pay right from their home to streamline the check-in process.
Every service is backed by our PCI DSS compliance and 24/7 technical support. Let our team work with you to find the payment options that fit your organization. Our versatile solutions allow you to take advantage of highly competitive processing rates to accept a variety of payments including:
MasterCard®
Visa®
American Express®
Discover®
Diners Club®
Debit
Corporate Cards
Electronic Payment Methods
Check Processing
If you are ready to get started with hotel credit card processing, fill out the form to the right of the page, or call our friendly team at 866-470-1705.
Find the Equipment and Motel Merchant Services that Streamlines Sales
Every solution you will find here at Credit Card Processing Specialists will provide you with a convenient and secure way to process credit cards and other payments from your guests. With choices such as wireless and virtual terminals, you can find the flexible solutions you need.
Dial Terminals – Processing through a dial terminal gives you the ability to securely process credit cards through a physical terminal that's connected via a traditional phone line. This equipment uses telephony technology to provide a secure connection, and it doesn't require long implementation or expensive installation fees to get started.
Additionally, you can also keep using your phone line when you're not processing payments, but it is recommended to have a dedicated phone line if you have frequent transactions.
IP-Based Terminal – With an IP-based terminal, you can process credit card payments through a physical terminal that operates over a secured Internet connection. IP-based terminals can provide you with a faster transaction time and affords you some of the latest features and functionality in physical payment terminals. Unlike a traditional dial terminal, an IP terminal will help you connect to the payment gateway without taking up a phone line's connectivity or the Internet connection.
Wireless Terminals – If your team needs to process payments offsite or on-the-go, a wireless terminal may be the answer for you. Wireless terminals provide a fast and secure way to process all of your credit card payments through our payment gateway, but you won't need an active Internet connection or telephone line to complete the sale.
Utilizing the same communication methods as cellular phones use, you can take payments and process them with ease.
Mobile Applications – Through AppCharge, our mobile application, your iPhone®, iPad®, iPod Touch®, or Android™ device can be utilized to process payments easily and securely. The payment is processed through the phone's interface, which allows for fast and easy processing. Your customers can receive an e-mailed receipt when the payment is complete.
Virtual Terminals – A virtual terminal is a cost-effective solution for those in the hotel and lodging industry. You can easily and securely process your payments without the need for a physical terminal – with only a web interface and optional card swipe reader, you can process credit cards quickly and help your guests stay on the move.
Our professional group at Credit Card Processing Specialists can help find the right equipment for your hospitality credit card processing – simply fill out the simple form to the right or get in touch at 866-470-1705.
Let Your Guests Book and Pay Online
If you're looking for a way to streamline the check-in process and provide more options in payment processing, consider the advantages of a payment gateway that allows you to take payments through your website.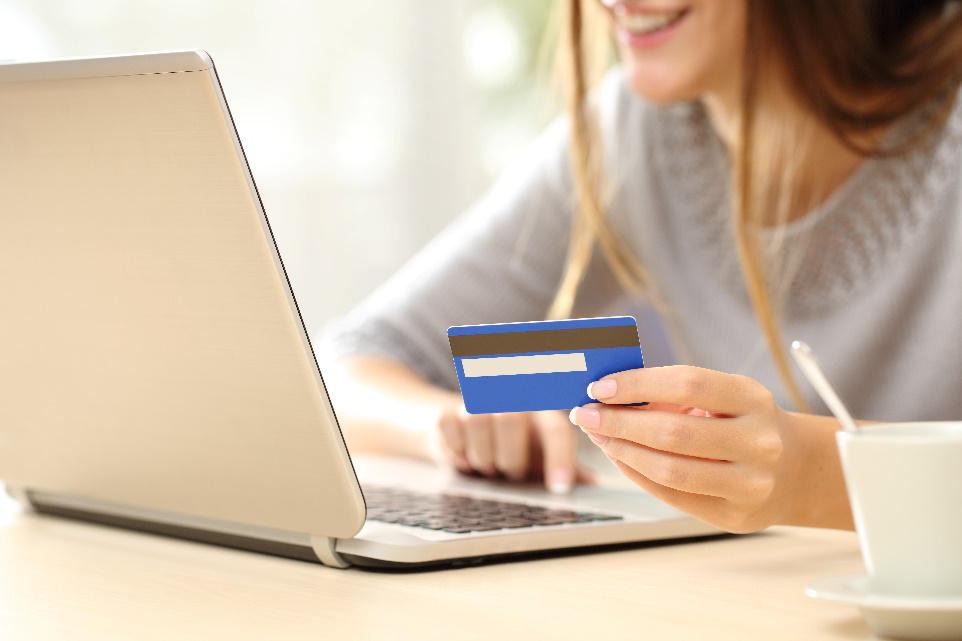 By utilizing payment gateway solutions released by Authorize.Net as well as other payment gateway solutions, we can help you process payments quickly and maintain your customer accounts securely and efficiently. Online payment options help you remain competitive and connect with your potential customers in more ways.
If you're interesting in learning more about taking payments online for your hospitality and lodging business, contact us today at 866-470-1705.
Organize it All with QuickBooks Integration
Keep your business flowing and simplify your administrative tasks by utilizing QuickBooks to manage your account and your finances. At Credit Card Processing Specialists, we can assist you with this fast and efficient way to sync payment processing with QuickBooks. You'll be able to accept credit cards and other forms of payments from your customers while simultaneously making invoice management simpler along the way.
With implementation directly into QuickBooks, you can enjoy a reduction in time and effort to get started – you can reap the time-saving rewards right away.
Here are some of the benefits of utilizing our QuickBooks integration tool:
Invoices are automatically marked as paid when you receive payment.
Direct management of invoices and payments streamlines the check-in and check-out process.
Payments are processed directly into QuickBooks making for a simplified solution.
Reduce the time that your management staff spends on invoices and managing payments.
With the help of our dedicated support team, you can count on the help you need every step of the way. We take pride in providing top-rated customer support to our customers 24 hours a day, 365 days a year.
To learn more about how a QuickBooks integration solution can benefit your hotel and lodging business, fill out the form to the right, or give our friendly team a call at 866-470-1705.