Merchant Account Types - Ecommerce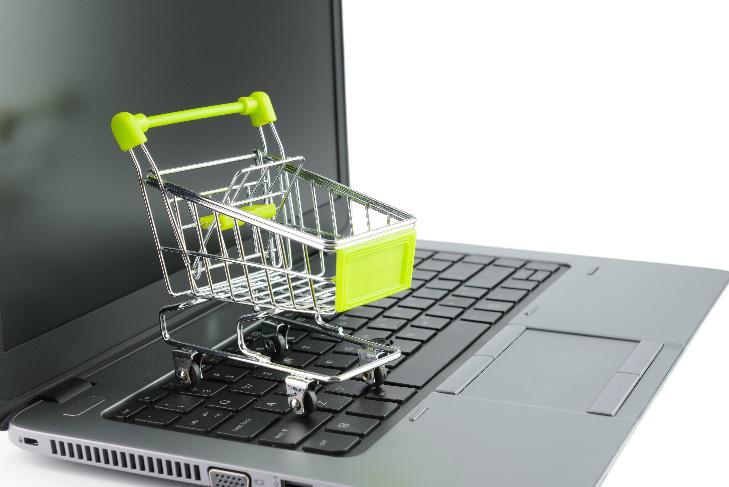 With consumer shopping trends moving more toward e-commerce business every day, it's important to find the payment solutions you need to take advantage of the growth and opportunity that awaits in online business. The team at Credit Card Processing Specialists is here to help you identify the services you require for ecommerce credit card processing and beyond.
Here's what you can expect from our dedicated team of specialists:
Scalable solutions that can assist both the needs of large and small companies
Fast, safe, and reliable payment processing solutions for all types of e-commerce businesses
Secure payment solutions that are compliant with PCI Data Security Standard – the strictest data security standards in the industry
Flexible ecommerce merchant services for when you need extra support – more on that below
Zero costs for setup and highly competitive pricing make our services accessible to more types of businesses
24/7 technical support available to assist you quickly with any issues that arise
Bring Your Ecommerce Merchant Account Online
E-commerce sales in the US are expected to rapidly increase from $304.1B to $491.5B by 2018 (Statista). Make sure you are set up to meet the demand with secure payment processing solutions.
To get started accepting payments from your customers from your e-commerce business, our team at Credit Card Processing Specialists can set you up with a payment gateway solution. A payment gateway provides merchants with the ability to accept credit card payments online.
Once you are all set up through Authorize.Net, or one of our other trusted payment gateway solutions, you can begin accepting many types of payments and be able to connect with more online shoppers.
If you're interested in getting started with payment gateway services, fill out the form at the right of the page, or give our friendly team a call at: 866-470-1705.
Gain Flexibility with Your Ecommerce Merchant Account
As an e-commerce merchant, a payment gateway will provide you with the resources and tools you need to manage your account, offer more payment options for your shoppers, and protect you against fraud. You'll be able to accept a wide variety of payments from your customers including:
Visa®
MasterCard®
American Express®
Discover®
Diner's Club®
JCB
Signature Debit Cards
eCheck
Gain More Control with Account Access
As a merchant, you'll be able to access your account online to easily review and manage the online transactions, as well as access visual reports and account statements. All of our payment gateway solutions offer you a safe and secure way to access and view your account information. You also have the power to provide your management team or specific employees with permissions to access what you decide.
Since all communications that you'll engage with through the online interface are protected, you can have confidence in the security and safety provided by the payment gateway systems. To learn more about Authorize.Net and the other payment gateway solutions available, give us a call at 866-470-1705, or simply fill out the form to the right.
What You Need to Know About PCI and Your Ecommerce Merchant Account
Here at Credit Card Processing Specialists, we make sure that you have the most secure, up-to-date solutions to remain PCI compliant. So what's so important about PCI?
In the last several years, more customers have purchased products and services online with credit cards. As the popularity of e-commerce has increased, so have security threats. It has become more important now more than ever to make sure that all of your shoppers' information is kept secure and properly stored to prevent the theft of sensitive information.
In fact, the PCI recently reported that they expect nearly 43 million cyberattacks in the coming year. Thankfully, there are layers of security that can protect both the consumer and the business. Whether a business processes payments in-store or online, PCI compliance is vital to protect payment information. This is because hackers and scammers do target information to either make unauthorized purchases or to sell the information for fraudulent or unethical marketing purposes.
Ensuring that you are PCI compliant is the definitive step towards ensuring that all of the communications between your customers and you are properly secure.
Requirements of PCI DSS
Every business that offers ecommerce credit card processing should take part in the PCI DSS. It is a process that consists of 12 individual requirements that must be passed. These requirements apply to any business that handles, accepts, stores, and/or transmits credit card information. This PCI compliance must be certified annually to ensure security measures are up-to-date.
To get started and make sure your e-commerce business is PCI compliant, fill out the form to the right of the page, or give our team a call at: 866-470-1705.
We would be happy to assist you in securing the proper solutions for your e-commerce business.
How QuickBooks Can Help You Organize Your E-commerce Business
Many e-commerce businesses utilize the power of QuickBooks to organize their accounts and finances. The team at Credit Card Processing Specialists is here to help you find the right solutions to help organize and do business more efficiently.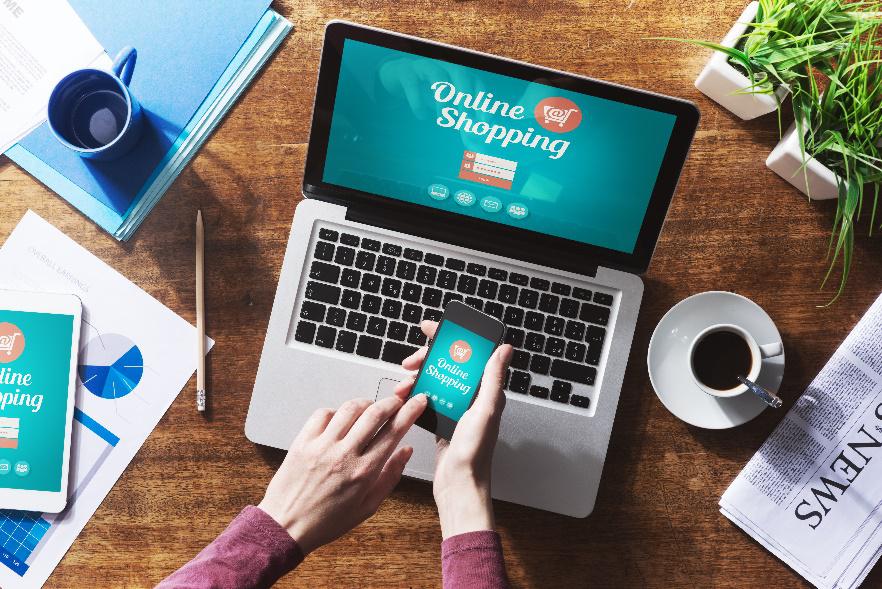 Get a fast and easy way to sync your payment processing with QuickBooks.
Utilizing our QuickBooks integration, you can now accept credit cards and other payments from your customers while seamlessly managing invoices and other finances.
Reduce time and effort spend with implementation directly into QuickBooks.
Directly manage your invoices and payments.
Keep accounting accurate by automatically marking your invoices as paid upon receipt of payment.
Significantly reduce the amount of time needed on invoicing and managing payment issues.
Our knowledgeable support team here at Credit Card Processing Specialists can help you integrate your payment processing with QuickBooks. Get help every step of the way with our 24/7 available support team.
To find out how to take advantage of the powerful tools QuickBooks has to offer for your e-commerce business, fill out the form to the right, or call our team here at 866-470-1705.
Expand Business Overseas with International Payment Services
Our professional group at Credit Card Processing Specialists has developed unique services to help you expand your horizons overseas and to reach more people around the world.
Multiple Currency Conversion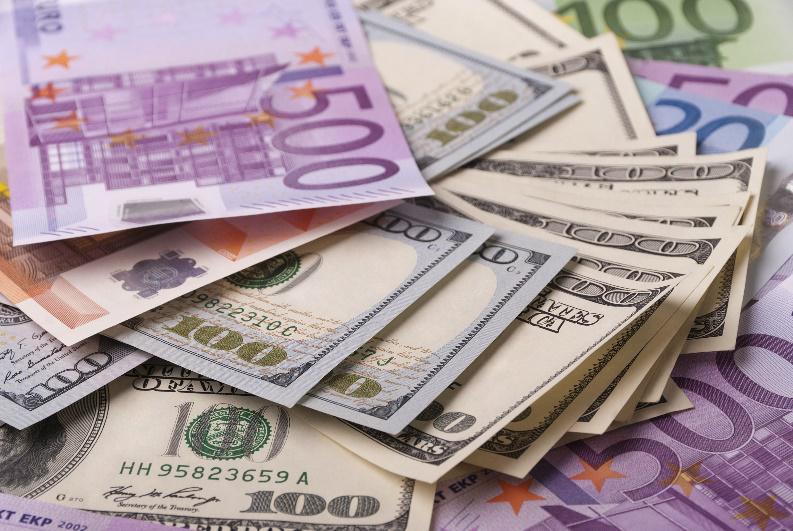 Through our international payment solutions, merchants who are in the U.S. and Canada can now accept international credit cards for more than 150 global currencies. Through multiple currency conversion brought to you by Credit Card Processing Specialists, you can reduce the worry and hassle of currency exchange rates. Find out exactly what amount will be authorized, and gain confidence during the purchase.
As Always, Fast Support When Needed
As a customer, you'll be able to enjoy round-the-clock access to customer support or any technical issues that arise – wherever you're located. Our team can help you work through the transaction and make sure that your service has efficient uptime.
The team here at Credit Card Processing Specialists includes a dedicated support team that's always here to make sure that your payment processing keeps flowing at the speed of your business.
If you would like to learn more about our ecommerce merchant services and your options in multiple currency conversion, fill out the form to the right or call our team at: 866-470-1705.
Need Access to Capital? A Merchant Cash Advance May be the Solution
As the owner of an e-commerce business, you may need additional cash flow or have a need for capital but face difficulties securing what you need. Because of the ripples of the financial crisis several years ago, there are now more requirements than ever before to secure a loan for today's small business.
That's where the merchant cash advance option can help. Our team at Credit Card Processing Specialists can help you determine if a merchant cash advance is the best choice for your needs.
With a merchant cash advance, you don't have to jump through all of the hoops as you would with a traditional loan – you can also get the cash you need much faster. The difference is that when it is time for repayment, a percentage of each payment you process will go to pay the merchant cash advance off.
You can avoid the debt burden of a traditional loan's requirements because instead of paying back a lump minimum due each month, you'll only pay back the agreed upon percentage from each future sale you process.
Some of the benefits of a merchant cash advance include:
Faster access to capital when needed
Easier to pay off over time via a percent of each future sale processed
Easier acceptance – based on previous account statements and business standing
Great for startups, large business, and the small business needs
To expedite the process, it will benefit you to have four consecutive months' worth of your ecommerce credit card processing statements, and three previous bank account statements available for review.
Our team at Credit Card Processing Specialists is here to help you determine if a merchant cash advance is a smart move – give us a call today!
Get Ecommerce Merchant Account Solutions
If you are ready to learn about processing and other ecommerce merchant services that can help your business thrive, fill out the form to the right or give our experts a call at 866-470-1705 -- let's get started!