Merchant Account Types - Gas Stations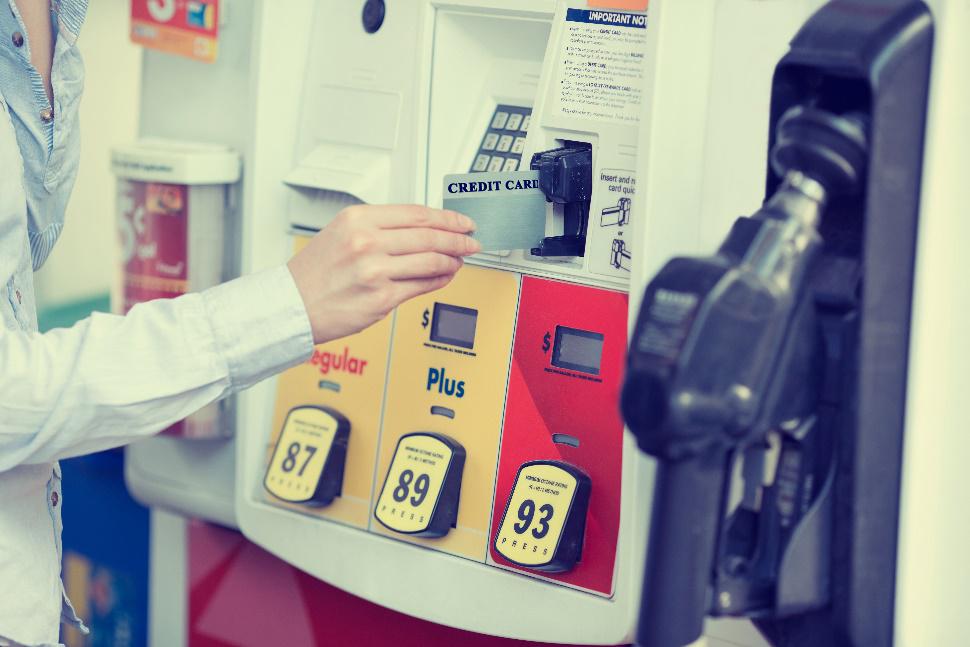 Our team at Credit Card Processing Specialists can help connect you to a variety of gas station payment processing services. You'll find efficient, secure, and cost-saving payment processes to streamline services and provide automation for your customers' convenience.
Get expert help integrating secure payment solutions with your payment terminals at the pump and allow your customers to have more payment options whether at the pump or in your shop. Our team will work one-on-one with you to help you identify what point-of-sale equipment can help you save money and time.
With zero setup costs, no monthly fees, and robust technical support that's available 24 hours a day, you can be confident in the top-rated services you receive from Credit Card Processing Specialists. Find reliable, secure gas station merchant services including:
Gas Station Credit Card Processing Services
All of our gas station payment processing services meet the latest requirements in PCI DSS compliance, so you can be confident that your transactions are secure. Give your customers options in payment processing and begin accepting these credit card brands:
Debit
American Express®
Discover®
Visa®
MasterCard®
Diners Club®
Corporate Cards
To learn more about our gas station payment procession solutions, read on down below – or you can also contact us today by simply fill out the form to the right or give us a call at 866-470-1705.
What are You Looking for in Point-of-Sale Equipment?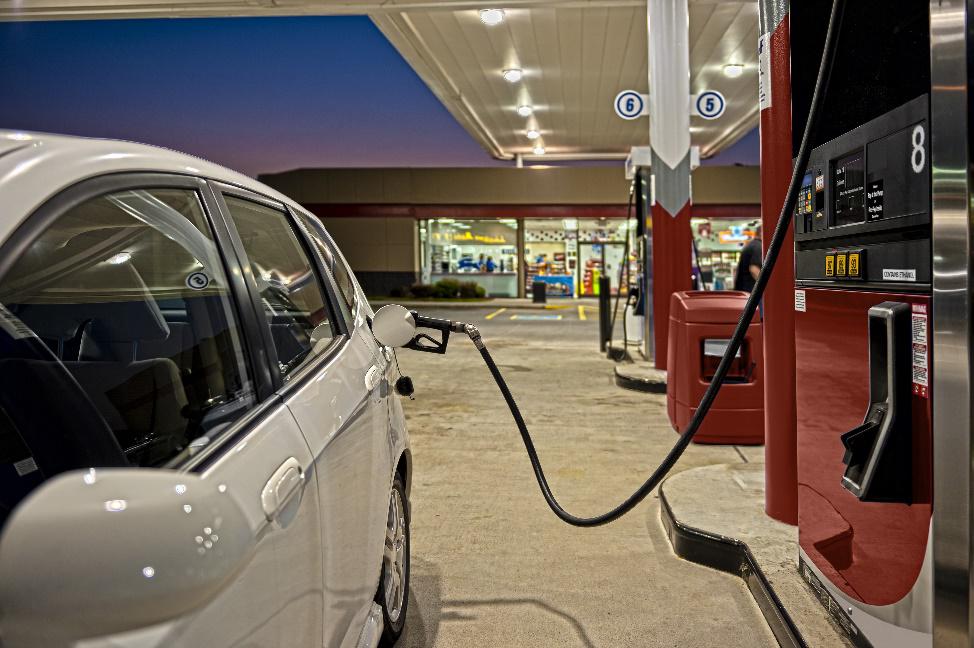 Everyone needs gas, but because there can sometimes be several options within a half of a mile, offering promotions and instituting a loyalty program can really give you an extra boost in sales.
Our team here at Credit Card Processing Specialists can help you get the tools and resources you need to not only reach more customers, but also streamline your payment processing services and keep your accounts organized.
As far as point-of-sale equipment is concerned, it helps to know what benefits you would like to gain before you decide. POS equipment can offer so much more than simply ringing up the purchase and sending your customer on their way. Take a look at some of the benefits offered in POS equipment:
Accepting credit cards, debit cards, and check payments
Offering loyalty or rewards program to your customers
Coupons and promotions
Selling gift cards to customers
Making a more efficient process and faster checkout time
Automatically updating and tracking inventory to save time
Keeping track of customer buying trends
Planning and updating the system for future promotions
Integration with current equipment
Keep in mind your goals when you read on to learn more about inventory tracking software and other promotional advantages you can gain from a loyalty program.
How Gas Station Inventory Tracking Software Saves Time and Money
Many gas station owners find that keeping up with inventory can be a chore, but the right POS software solutions just may be the answer that saves you both time and money. Considering that according to the National Retail Federation, businesses in the U.S. lose $224 billion annually from too much inventory, the inventory issue can be a costly one.
In addition to money lost from a surplus of inventory, there is also a collective loss when businesses don't have what a customer wants in stock. The National Retail Federation figured that businesses also collectively lose $45 billion in sales every year from lost business related to inventory that's not in stock when a customer needs it.
By utilizing tracking tools in your POS equipment, you can get alerts when it is time to order more of a certain item. Your management team can also look at purchasing trends in the past to more accurately forecast what you will need in the future as well.
Cut down on surplus waste and make sure your customers have what they need when they come in for a visit. POS software doesn't just give you the advantage of inventory tracking alone – you can also keep track of your customers' buying behavior and use that insight to give your marketing team a powerful advantage. Reach customers with promotions that they will be interested in by the insights gained from previous buying behavior.
Start Your Gas Station Loyalty Program
By getting started with merchant services geared for your gas station, you also can get started building a loyalty program and offering your customers rewards cards. If you ever considered it, now is a great time to start.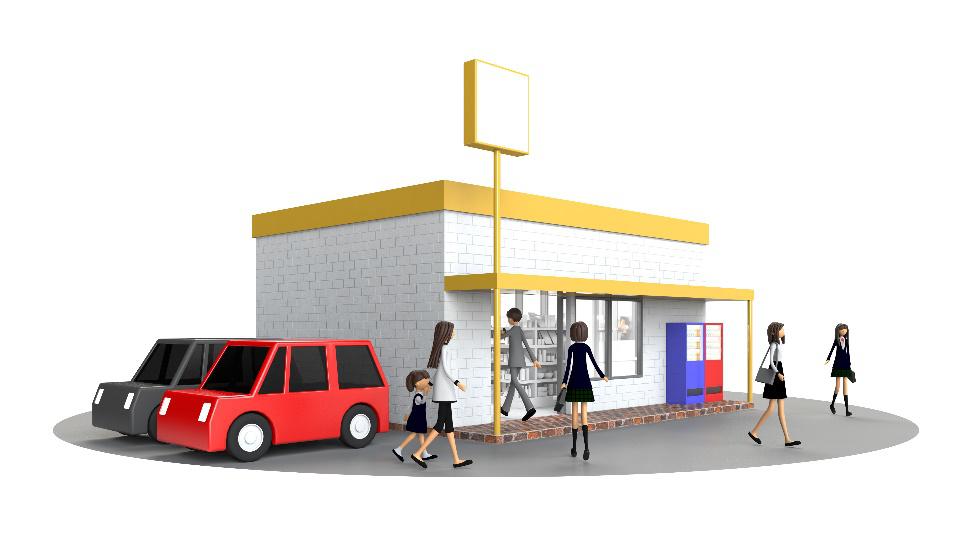 According the folks who study marketing trends at Nielson, 84% of shoppers are more likely to choose a business that offers a loyalty program. That number represents an overwhelming number of shoppers who recognize the potential rewards connected to a loyalty program. This can give your gas station the advantage in a highly competitive market.
A loyalty program provides multi-faceted benefits to your gas station – namely, it builds loyal customers as the name suggests. Your loyalty program can encourage patrons to choose you over the other guys, and that preference can end up being carried over many years. As customers continue to be satisfied, you also can gain powerful word-of-mouth advertising and strengthen your brand even more.
So how does a loyalty program work? You can decide what works best for you. Will your customer earn free rewards for their visits, or special discounts targeted to their buying trends? We can help you determine what your goals are so you can identify what will work the best for your gas station to gain a loyal following of shoppers.
Become more competitive with other gas stations and find more ways to connect what you offer with the needs of your shoppers – all of this can spell better profits and more satisfied customers. To learn more about inventory-tracking software as well as how to get started with a loyalty program at your gas station, give our team at Credit Card Processing Specialists a call at 866-470-1705.
How Gift Cards Can Boost Sales at Your Gas Station
Offering gift cards can be a smart way to boost sales at your gas station. When you find solutions in gas station credit card processing, gift cards are the next logical move. Let your customers give the gift of gas and other must-haves -- all while processing their own order.
It spells better business for you because what we know about shopper behavior is that a gift card recipient is likely to spend 20% to 50% more than what the original gift card is for. In fact, Business Week reported a story that discussed this very issue and found that the gift card area is often one of the most profitable areas in the retail store.
Offering gift cards requires very little effort but provides a greater potential for return. As with all of our gas station payment processing solutions, you can count on support from our team when you need it – 365 days a year. We are here to help with any technical issues or questions you may have, night or day.
If you have any questions about offering gift cards at your business, or would like to get started, fill out the form to the right of the page, or give us a call at 866-470-1705.
Get High-Quality Support and Service for Gas Station Payment Processing
More than ever before, your gas station has a variety of options in secure gas station credit card processing as well as other merchant services that will help you run your business in smarter, more efficient ways. Your gas station can find solutions to processing payments at the pump on in the store – let us help you identify the gas station payment processing services you need and find POS equipment that works best for you. Our team will help you find the right equipment and services while finding ways to help you save money on things you don't.
Here is what can expect from our top-rated company here at Credit Card Processing Specialists:
Zero Setup Fees
Low Swiped Rates
Customizable Processing Solutions
Established Reliability in Service as an Industry Leader
Wide Variety of Equipment
24/7 Technical Support
PCI Compliant Processors
Every Service Backed By PCI DSS Compliance
Our team here at Credit Card Processing Specialists takes pride in helping gas station merchants gain more opportunities for business growth through user-friendly merchant services. All of the payment processing solutions we offer are PCI DSS compliant, and our team here at Credit Card Processing Specialists can help you ensure your company remains PCI compliant as well.
Choose from a variety of physical terminals to process payments for customers shopping inside your gas station, too. Select from wireless, IP-based, dial terminals, and more. Help your customers enjoy a streamlined, efficient check-out experience while you enjoy low swipe rates and a solid 24/7 service that backs up everything we provide here.
Here at Credit Card Processing Specialists, we can connect you to a variety of gas station payment processing solutions for the following types of transactions:
Visa®
MasterCard®
Debit
Checks
American Express®
Discover®
Diners Club®
Corporate
Ready to get started with gas station credit card processing solutions? We are looking forward to hearing from you! To contact us today, fill out the simple form to the right or give us a call at 866-470-1705.