Merchant Account Types - Educational Institutions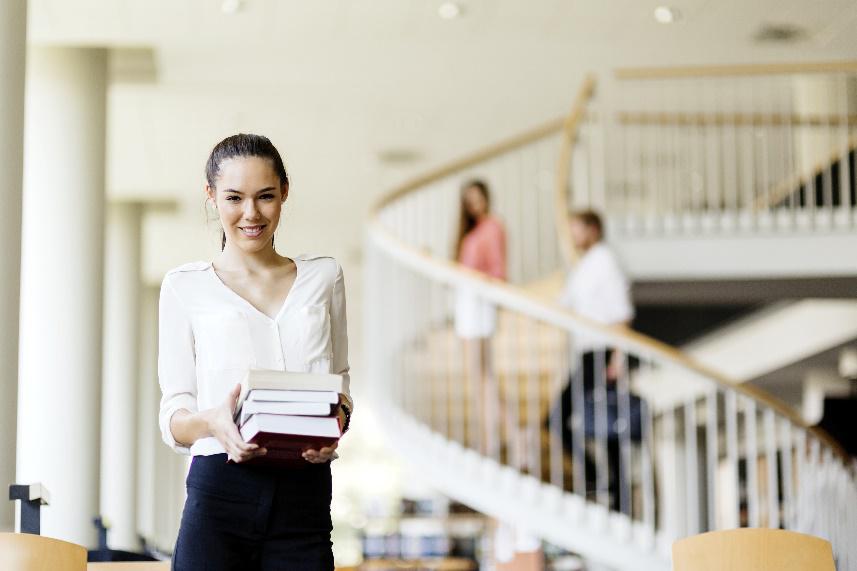 You will find flexible, cost-effective solutions geared for education payment processing here with Credit Card Processing Specialists. We can connect you with the services you'll need to collect a variety of payment methods, and give your students more payment flexibility.
Your students may provide a credit card, check, or debit card to make payments, or want to pre-pay services in a larger lump sum. You can count on secure processing solutions and 24/7 technical support for any processing method utilized.
Our education credit card processing solutions will allow you to collect payments in person, over the phone, or even online for a variety of student needs to pay for classes, books, their instruments, supplies, as well as food and lodging.
Not only will you be able to accept checks, credit cards, and debit cards with secure processing, we can help you identify what point-of-sale equipment will best suite your needs in secure and efficient payment processing. Additionally, allowing your students to pay for their classes online will be easy and user-friendly with our payment gateway services.
You can be confident of every processing solutions here at Credit Card Processing Specialists – we are a PCI DSS certified payment processor. Our team can help you ensure that your institution is PCI compliant, and that you reduce the risk of fraudulent charges. Whether your organization is a large university, a private college, or a trade school, our payment solutions scale to your specific needs. Let our team connect you to the processing and equipment selections needed for your students and staff to process a variety of payments.
Our gift card processing is something that can offer your students greater convenience as they go through their day. Let your students load a pre-paid meal option or give parents an opportunity to pre-pay for books and ensure the funds go where they belong – at the bookstore. Our processing solutions enable you to integrate gift card payment options with student ID cards for an incredibly simple solution.
The robust support offered at Credit Card Processing Specialists is second to none. You can count on our technical support 24 hours a day, 7 days a week. There are many advantages you will find when you choose to go with our top-rated service. Read on to find out more about what we offer. You can also have your questions answered directly by simply filling out the form to the right or giving our team a call at 866-470-1705.
We take pride in providing high-quality service to educational institutions. Here is what you can expect from our team here at Credit Card Processing Specialists:
Zero Fees for Setup
No Monthly Fees
Expert Technical Support – 365 Days a Year
PCI Compliant Processors
Each Service Backed by PCI DSS
Scalable Processing Solutions
Wide Variety of Quality Equipment
Low Swiped Rates
Solutions for Education Credit Card Processing
When you are looking for credit card processing services for your college or university, there is no reason to look any further. With no setup costs and no monthly fees, you can find the most cost-effective solutions to get started processing cards quickly and securely. You can find a wide variety of solutions that meet the needs of your students and the other parties responsible for payment. Get connected to cost-effective solutions that streamline student services including:
ACH Transactions
Debit Payment
Physical Terminals with Swipe Readers
Mobile Processing
Online Payments through Payment Gateway
Check Processing
Over-the-Phone Processing
Mail-In Processing
Our team will help you find solutions that save you time and money – and even lighten the load of your administrative tasks. With QuickBooks integration, for instance, you can streamline account management for improved organization.
With credit card processing for educational institutions, your school can start accepting payments from the major credit card brands while enjoying low processing rates:
Debit
MasterCard®
Visa®
American Express®
Discover®
Diners Club®
Corporate
EBT
If you are ready to get started, or you would like to learn more about solutions for education payment processing, fill out the form to the right of the page, or give us a call today at 866-470-1705.
Get Secure Payment Processing Equipment for Your Educational Institution
You have a variety of options for user-friendly, point-of-sale equipment here at Credit Card Processing Specialists. Our team can work directly with you to help you ascertain which solutions will work best depending on your specific needs. There are also options that require no additional equipment – take a look at your options below, and learn more:
Dial Terminals – A dial terminal is a traditional terminal that processes payments via a telephone line. Your administrative staff can still continue to utilize the telephone line when it is not processing payments. This option is low cost and you can begin processing payments right away.
IP-Based Terminals – An IP terminal is the "next generation" in payment processing as far as a physical terminal is concerned. Processing is faster with an IP-based terminal, and you won't need to worry about taking up a phone line. Payments are processed over a secured Internet connection that can still be utilized during processing.
Virtual Terminal – Your team can process a payment right at their computer with a virtual terminal. No traditional terminal is required with this option. Instead, payments are processed over an Internet connection via a USB-connected card swipe reader and a user-friendly web interface.
Wireless Terminals – If you would like additional mobility but also want to have a physical terminal in-hand, a wireless terminal is the best choice. You can accept payments anywhere on or off campus without needing an active Internet connection or a dedicated phone line. Payments are processed via cellular communication technologies.
Mobile Processing – Mobile processing will also give you freedom to move anywhere on or off campus. With mobile payment processing, the user securely completes the transaction right through an app on their mobile phone, as well as the card swipe reader.
Let Students Pay Online with Payment Gateway Solutions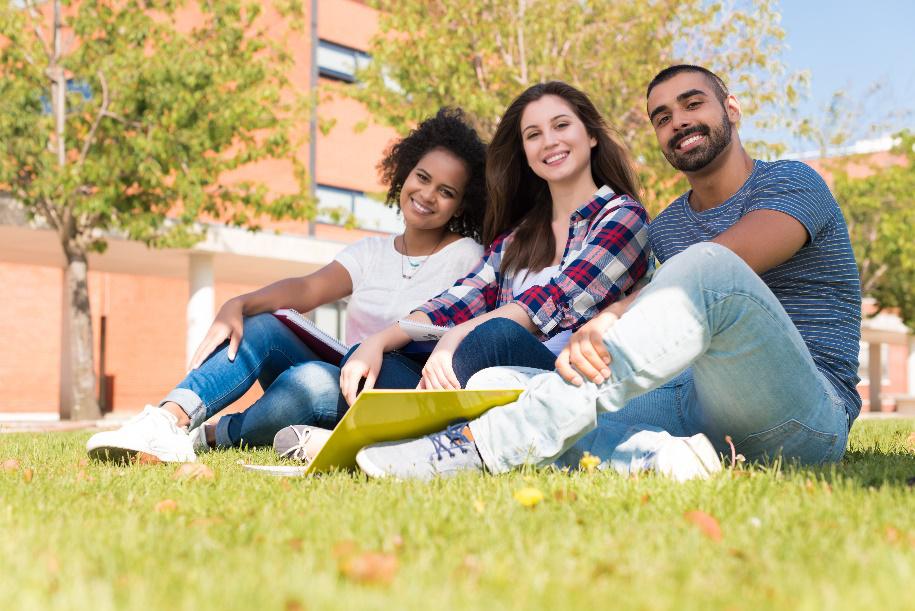 If you want to expand payment options and allow students and parents to pay online, let our team connect you to our payment gateway services. You can begin accepting payments online securely with payment gateway solutions via Authorize.Net and other trusted gateway solutions.
Managing customer accounts is also quick and efficient. Your team will have resources and account management tools that make payment processing more convenient and time-saving.
You can access your account online to manage transactions, view visual reports, and account statements. These payment gateway solutions provide a safe and secure way to view information, and you also have the option to share account access with certain admin members by granting specific permissions.
Give students and those responsible for payment a quick and easy way to get set up for the year, and even pre-pay for meals and books. To find out more about any of our payment processing solutions here at Credit Card Processing Specialists, fill out the form to the right of the page, or give us a call at 866-470-1705.
Accept Checks for Secure Education Payment Processing
Checks are still an important payment option for many people, and we can help you securely and efficiently process incoming checks or provide electronic solutions for faster payments.
The following check processing solutions are available:
Electronic Check Conversion – Utilizing your point-of-sale equipment, your paper checks can be converted to an electronic check.
ACH (Automated Clearing House) – With ACH processing, payment is authorized either in-person or online. The payment will be processed without the need for a paper check. After authorization, funds are transferred directly from their account into yours. Payments can be authorized on a recurring basis or a one-time payment.
Remote Deposit Capture – Automatically deposit check payments by circumventing the need to drive to your financial institution. The check is scanned and submitted electronically and provides faster processing.
ICL (Image Cash Letter) – With the image cash letter check processing option, you can help mitigate the risk of returned checks. At the time of purchase, your team can convert the check information and customer data into a digital check that's submitted for processing through ACH.
Get Started with Custom Merchant Services for Educational Institutions
At Credit Card Processing Specialists, we provide more than processing services. Learn more about what we offer, and contact us today for scalable solutions.
Whether you require processing for card-present or card-not-present transactions, our knowledgeable team can help you find solutions to meet the needs of your students. Each of our merchant services is backed by our expert technical support team that's available 24 hours a day, 7 days a week.
Our team can help ensure you are fully PCI DSS compliant, and that you are taking the needed steps to reduce the risk of fraud and provide highly secure processing solutions. With zero setup fees, no monthly fees, and low processing rates, you will find cost-effective solutions to help your college or university begin processing more types of payments and reaching more potential students in the process.
To find out more about our services, simply contact us today by filling out the form to the right or giving our team a call at 866-470-1705.
Don't forget to validate HTML code before publishing web content.