Merchant Account Types - High Volume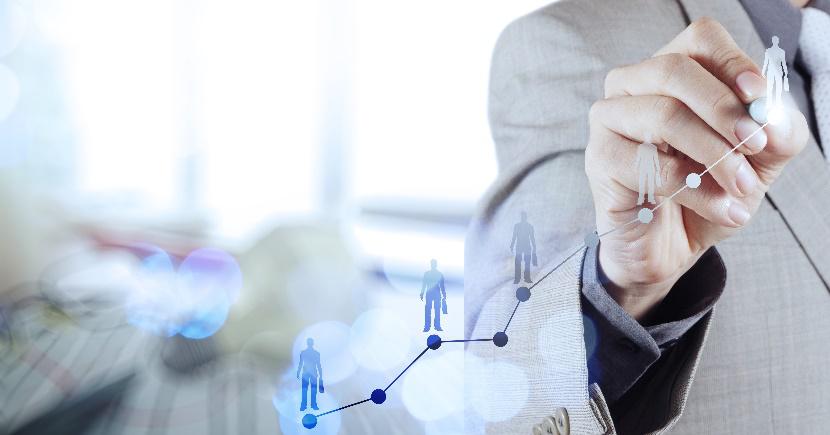 Here at Credit Card Processing Specialists, we offer custom services to meet the specific needs of high volume merchant accounts. You can take advantage of these custom solutions to help you reduce costs and quickly process multiple payments at time.
High volume credit card processing is also referred to as "batch processing". Your company can take advantage of unique solutions that allow you to process a large amount of payments at one time or on a recurring basis.
There are several types of companies that could qualify for high volume credit card processing services, but here are just a few examples:
Property management companies that must process monthly rent payments
Businesses that have recurring annual or monthly fees for services
Subscription companies that ship products monthly
Companies that have recurrent membership fees
Of course there are many other types of businesses in a variety of industries that require the specialized services of high volume credit card processing, and our team at Credit Card Processing Specialists can connect you to successful payment processing solutions.
We also offer a variety of high volume merchant services that can help you do business in smarter, more efficient ways. Every one of our services is backed by expert technical support that's available 24 hours a day, 7 days a week. Learn more about what we offer here at Credit Card Processing Specialists including:
Our team will help you identify the services you need to submit a large volume of payments at one time through automation and other payment processes. Our processing services can reduce the amount of time it takes to maintain your accounts and ensure your payments are processed in a timely manner.
As you qualify for high volume credit card processing, you can take advantage of our highly competitive rates and timely services. Payments are processed and available generally within two business days, and our knowledgeable technical support team can assist you anytime – we are here 24/7 to ensure any issues or questions are quickly and accurately resolved.
If your business is in need of high volume credit card processing or other merchant services, learn more about what we have to offer by filling out the form to the right or giving us a call at 866-470-1705.
When you sign up for services with Credit Card Processing Specialists, you can expect high-quality results and scalable solutions including:
Specialized Solutions for High Volume Businesses
Efficient and Accurate Batch Processing Solutions
24/7 Technical Support
PCI Compliant Processors for Secure Processing
Every Service Backed By PCI DSS Compliance
Established Reliability in Service as an Industry Leader
Customizable Processing Solutions
Wide Variety of Equipment
Zero Setup Fees
Low Swiped Rates
No Long-Term Contract
No Cancelation Fees
Getting Started with High Volume Credit Card Processing Services
If you are looking for reliable and secure credit card processing services, we can assist you with custom solutions for your industry. If your company is a high volume business, we can offer you low processing rates, no monthly fees, and zero costs for setting up your services with us here at Credit Card Processing Specialists.
We offer a wide variety of solutions for high volume merchant accounts. Most businesses rely on more than one processing method, and we can assist you there, as well. Our team can connect you to find cost-effective solutions to process payments including:
Payment Gateway for Online Processing
Physical Terminals
Mobile Processing Payment Processing Services
Over-the-Phone Payment Processing
Check Processing
ACH Transactions
Debit Payment
Other Electronic Payments
We will help you save time and money with payment processing solutions that successfully meet requirements for PCI DSS compliance. Additionally, we offer assistance to ensure your business is PCI Level 1 compliant. We can provide the PCI-DSS support you need to get started and maintain the security required for your type of business.
As with all of our processing or merchant services, we back our high volume credit card processing up with 24/7 customer support. Begin accepting more types of payments from your customers and enjoy great rates:
Visa®
MasterCard®
Debit
American Express®
Discover®
Diners Club®
Corporate
EBT
To learn more about getting started with high volume credit card processing, simply fill in the form to the right, or give our friendly team a call at 866-470-1705.
Need Extra Capital? Learn More about a Merchant Cash Advance
Most businesses will require extra capital from time to time in order to meet unexpected expenses or put money into their business to invest in growth. Whether your high volume business requires funds to cover an immediate issue or you would like to make improvements, a merchant cash advance is a preferred way to obtain funds quickly -- without some of the drawbacks that come along with a traditional loan.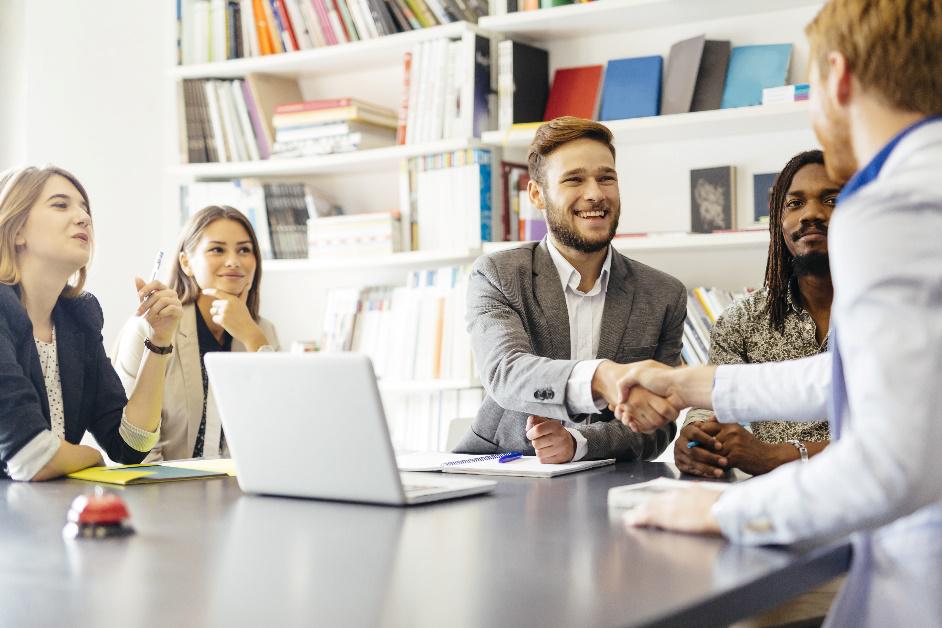 Many businesses prefer a merchant cash advance (MCA) over a traditional loan because the repayment structure adjusts for business highs and lows. Instead of having a lump payment that you send in every month as with a traditional small business loan, an MCA works differently. Repayment is based on an agreed upon percentage being deducted from each sale processed by a card.
Business owners sometimes opt for the MCA because paying off the balance with each sale eases the debt burden if business is slow one month – there's no worry about missing a monthly payment.
Another advantage is that there are fewer hoops to jump through to obtain the loan, and you can use the money for whatever you need to for your business. To find out more about a merchant cash advance for your high volume merchant account, simply fill the form out to the right, or give our team a call at 866-470-1705.
Get QuickBooks Integration to Organize Your High Volume Credit Card Processing
With high volume credit card processing, it is essential that your accounts remain organized and accurate. Let our team assist you to sync your payment processing with our professional QuickBooks integration.
When you take advantage of QuickBooks integration, you can start accepting your payments while easily managing your invoices and other financial accounts. With direct implementation into QuickBooks, you can significantly reduce the effort and time spent on administrative tasks related to keeping your books.
Find out more about the advantage of QuickBooks integration including:
Payments are processed directly from QuickBooks.
Streamlined management of invoices and payments.
Mark invoices as paid automatically when payment is received.
Reduce the time you spend on invoicing and payment management.
As you utilize the benefits of QuickBooks, our support team will be available to assist you with expert technical support 24 hours a day, 7 days a week. To find out more about how our QuickBooks integration can help you save time and money, fill out the form to the right or give us a call at 866-470-1705.
Learn about Point-of-Sale Equipment for your High Volume Business
If your business accepts and processes payment for card-present cards, let us help you select point-of-service equipment that can help improve payment processing. When choosing point-of-sale equipment, you have many options in features including:
Credit Card and Debit Card Processing
Check Processing and ACH
Loyalty Program
Gift Cards
E-commerce through Payment Gateway
Coupons and Promotions
Mobile Payment Processing
Tracking and Updating Inventory
Updating Price Changes
Learning about your options in equipment can help you find the best solutions that can work with your high volume business. For instance, ACH processing will help you process recurrent or one-time payments from your customers that authorize direct deposit from their bank account.
The inventory-tracking solutions that can be utilized with some POS equipment are also notable, as they can cut a significant amount of time and reduce errors related to inventory. Our team can help you identify what software solutions will make your business run more efficiently and improve your customers' shopping experience.
If you are in need of point-of-sale equipment options for your business, click to follow the link and learn more:
For more information on the types of point-of-sale equipment we offer, fill the form out to the right or give our team a call today at 866-470-1705.
Loyalty Program and Gift Cards for Your High Volume Merchant Account
According to Business Week, 90% of shoppers in the U.S. are signed up for at least one loyalty program. This incredible number shows that most people are receptive to the idea of a loyalty program, which can prove to be a smart business move for you.
A loyalty program can help you connect to your customers in new ways. For instance, instituting a loyalty program provides built-in insights to help you learn more about what your customers are buying and when. You can then target specific groups for certain promotions or rewards. All of this can help you gain more of an advantage in a highly competitive market. Let our team connect you to this powerful tool by getting in touch with us today.
Get Started with Our Top-Rated High Volume Merchant Account Services
Our company is dedicated to finding you the custom solutions you need for your high volume merchant account. When you need high volume credit card processing, we can help you get started saving money and ensure that you are securely and reliable processing all of your payments.
With zero fees for setting up, no long contracts, and expert technical support available 24 hours a day, you can count on our top-rated services here at Credit Card Processing Specialists. To get started or to learn more, fill out the form to the right or give our team a call at 866-470-1705.