Merchant Account Types - Kiosk Self Service
Self-service checkout is gaining popularity in retail establishments across the country, and our team at Credit Card Processing Specialists can help connect you to secure kiosk credit card processing services. Setting up a streamlined payment processing system for your customers can lead to higher satisfaction and offer you savings in needed personnel as well.
Recently, Cisco studied consumer attitudes about self-service shopping and found that over half of shoppers globally (52%) would opt for a self-checkout station to avoid waiting in line for their purchases. Many businesses are now adding self-service credit card processing systems to offer their customers a faster way to check out and reduce overall costs as well.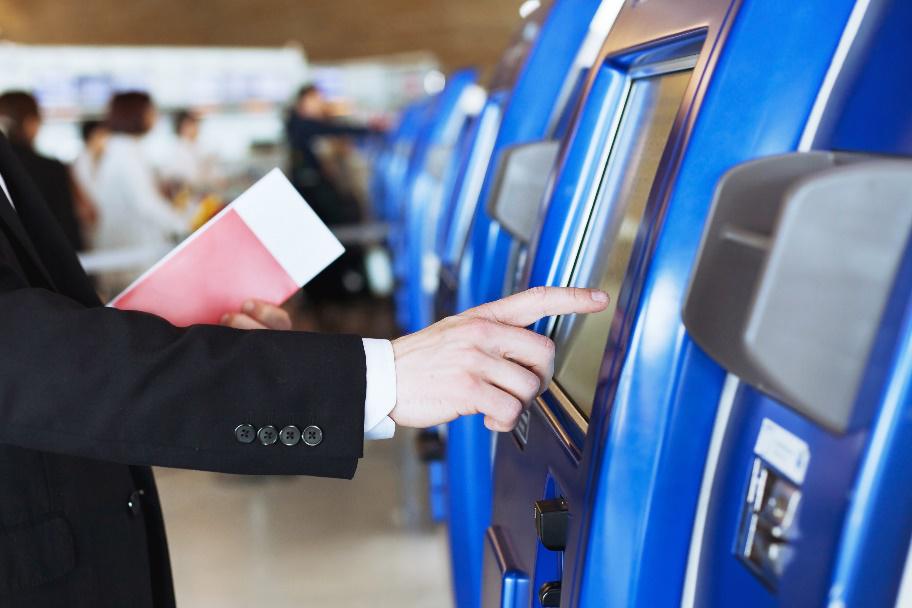 When you sign up for self-service credit card processing solutions with Credit Card Processing Specialists, you can find secure and efficient payments solutions that enable you to process credit card payments through an Internet connection. You can find automated solutions that work with a range of services and in a variety of scenarios to provide a streamlined and secure processing experience.
Get Started with Kiosk Credit Card Processing
Self-service kiosks allow businesses to process credit cards and complete transactions without the need for human intervention. This unique process involves authorizing the payment and setting up security measures to protect against fraud. Our experienced team here at Credit Card Processing Specialists can help you identify your goals and create a process that prevents fraud and provides a highly convenient solution for your customers.
The security of kiosk credit card processing is second to none – we are a PCI DCC certified processor, which ensures you have the highest level of security on every solution with us. In addition, every one of our payment solutions is backed by our top-notch 24/7 technical support team. Whether you have a questions about kiosk credit card processing or a technical issue, you can count on our knowledgeable support 365 days a year.
Call our team at Credit Card Processing Specialists today at 866-470-1705, or simply fill out the form to the right, and let's get started.
Other Options in Credit Card Processing
You'll find a variety of other solutions to process your transactions securely and efficiently here at Credit Card Processing Specialists. Our team can connect you to services that enable credit card processing from your store, online, through a mobile device, as well as mail-in payment solutions. Let us help you save money and process payments more securely and efficiently. You can count on the security of our services that meet PCI compliance which provides the securest solutions in the industry.
You also have choices in equipment to process card-present sales. Physical terminals afford you with a user-friendly interface, a pin-pad, and receipt printer that provides you with fast processing through an IP or telephone connection.
Mobile terminals are also an option. Wireless terminals are growing in popularity because teams can move through the store, make deliveries, or close the sale at any kiosk station – all wirelessly.
If you are interested in broadening your horizons and offering online payment options to your customers, our payment gateway gets you connected to online processing. Our team will work directly with you to help you identify the best solutions for your business. Many successful companies make use of two or more of our payment processing solutions because they recognize the need to provide flexible payment opportunities for their customers – it is simply a smart business move.
All of our solutions can help you take advantage of competitive rates, and you won't incur any setup costs when you sign up with us. Begin taking secure payments from your customers for the following payment brands:
MasterCard®
Visa®
American Express®
Discover®
Diners Club®
Debit
Corporate Cards
EBT
Other electronic payments
When you sign up for self-service credit card processing and any of our other merchant services, you can rely on our robust 24/7 technical support here to assist you with any needs or questions that you have. To get started, simply fill out the form to the right or give us a call at 866-470-1705.
Complement Your Kiosk Merchant Account with a Loyalty Program
If you've ever considered instituting a loyalty program, there has never been a better time. Consumer attitudes about loyalty programs reveal that there is a great amount of potential for increased sales and improving your marketing efforts.
While loyalty programs are certainly becoming more popular with businesses, you may have questioned if it was a smart move for your business. What Nielson found sheds some light on the topic: A whopping 84% of people in their study revealed that they are more likely to shop at a business that offers a loyalty program. With this in mind, getting a loyalty program up and running may be the next smartest move you make for your business.
Help your business connect with more shoppers and take advantage of the benefits that come along with it. Here are some of the top advantages you can expect to gain when you start a loyalty program:
Get a Marketing Boost – Beginning a loyalty program provides a powerful boost for your marketing and public relations efforts. Not only is it a news-worthy announcement to make when it begins, but it also offers you a way to continually connect to your customers with targeted messaging. When your customer scans their loyalty card, you gain specific insights into their shopping habits and can offer sales or other promotions that they are more apt to respond to. By implementing direct mail or email campaigns, you put your brand out there to gain visibility and can boost your reputation in the process.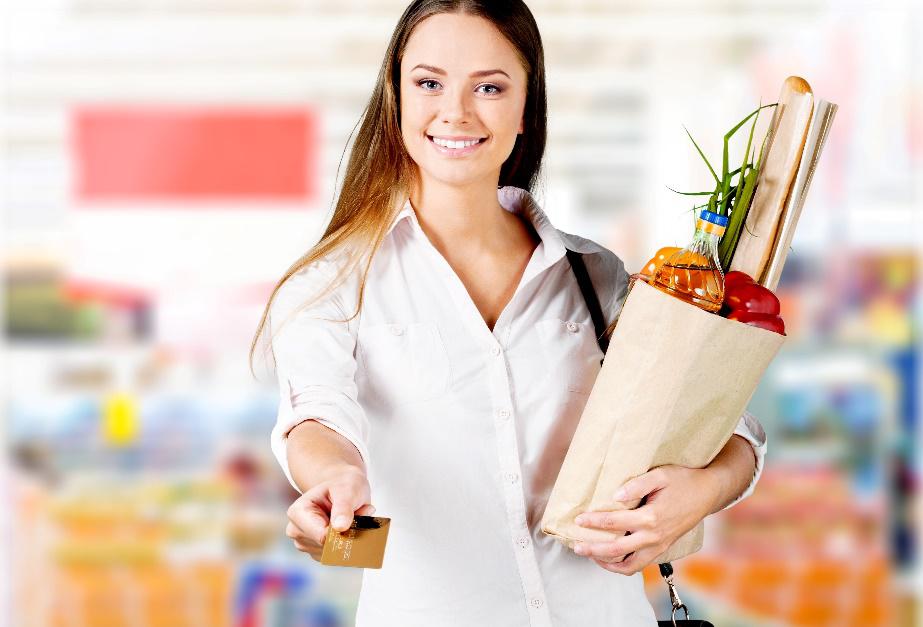 Stay Competitive with the Bigger Chains – A loyalty program can give you a competitive edge when you're wading through a highly competitive market. 90% of people participate in at least one loyalty program, according to Business Week, and that number shows that businesses are utilizing this receptive climate – make sure your hat is thrown in the ring, too.
Build a Committed Base – People are interested in loyalty programs because they feel they will gain something from them. When your customers feel they are saving money or gaining a reward, for instance, they will respond favorably and you could potentially gain a customer for life. Forbes has also consistently shown that it is much easier to connect to a current customer and land a sale than it is to chase after new ones. A loyalty program helps you build that committed base you can count on for future sales.
Intrigued on how a loyalty program can help your company? Fill out the form to the right or give our friendly team a call at 866-470-1705.
Add Gift Cards Near Your Self-Service Kiosk for a Sales Boost
Gift cards offer another potential boon for sales, but are often overlooked by local businesses. If you've ever considered adding gift cards to the kiosk credit card processing area, now is a great time. According to a story published in Business Week, the gift card area can be the most profitable space in a retail setting.
One of the reasons that gift cards have become so wildly popular lately is because they offer a convenient way to give a gift, and more people prefer to get them, too. Research suggests that people prefer to get a gift card over a wrapped gift because it offers more flexibility and accessibility. There is less risk that you'll get – or give – an unwanted gift.
A big benefit to your business is that when customers buy a gift card from you, studies show the recipient often purchases 20% to 50% more than the original value of the card. Gift cards represent more profit-potential than many people first realized.
If you're interested in learning more about how a gift card could boost your sales, give us a call today, and let's get started!
How a Merchant Cash Advance Connects You to Capital When You Need It Most
If you recognize the potential for a positive ROI on a kiosk credit card processing solution, but you lack the funds to get started, consider how a merchant cash advance could help. A merchant cash advance connects you to funds much faster than a traditional small business loan, and the repayment method eases the debt burden for many businesses as well.
With a merchant cash advance, you repay the needed funds with future processed credit card sales. A certain agreed upon percentage is taken off of each sale as it processes. You won't need to worry about making a large lump monthly payment if sales go up or down, because repayment is based only on future sales.
You may find yourself in need of extra cash to cover an unexpected expense or you would like to invest in something for your business – either way, a merchant cash advance can be a great solution.
Get Started with Credit Card Processing Specialists
When you sign up with services through Credit Card Processing Specialists, you can count on knowledgeable technical support 24 hours a day, 7 days a week. We know many business don't take a day off, and neither do we.
If you would like more information on getting started with a kiosk credit card processing solution for your store, or any other merchant account service, give our team a call today at 866-470-1705.