Merchant Account Types - Medical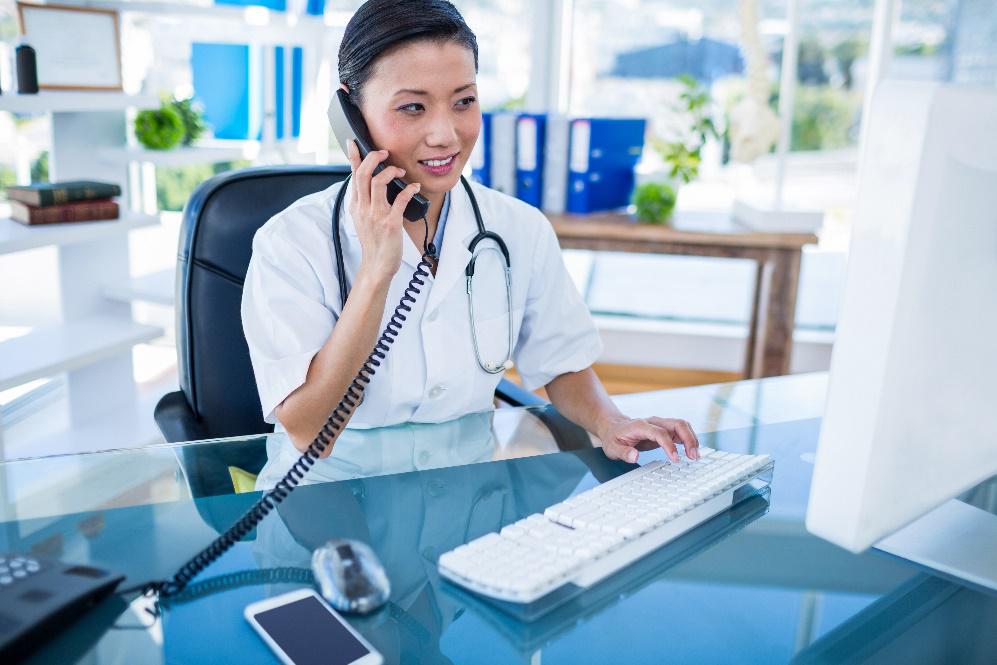 Our team at Credit Card Processing Specialists will work with your medical facility to find the most reliable healthcare credit card processing solutions for your patients. With our efficient solutions, your patients can make payments in a variety of forms including:
Credit Card Processing
Debit Payment
Check Processing
ACH Payments
Online Payment
Over-the-Phone
Mail-In Payment
Every medical credit card processing payment option offered here is backed by our robust 24/7 technical support -- you can be confident in secure and reliable service when you need it most.
Find a Variety of Payment Solutions for Healthcare Credit Card Processing
Our team helps medical facilities across the United States accept the payment methods that their patients commonly rely on. Payments can be made online or your patients can set up recurring payment plan solutions via ACH transactions.
We will also work one-on-one with your medical office to determine what types of point-of-sale equipment may be needed for both card-present and card-not-present sales. We also offer payment solutions that don't require your office to purchase a physical terminal -- let our team help you find the cost-saving solutions you need for your office to do business in smarter ways, and meet the needs of your patients.
Secure and User-Friendly Medical Credit Card Processing
Credit Card Processing Specialists is a PCI DSS compliant processor. Our company maintains compliance each year and reviews all processes to ensure we maintain the highest level of security for both patients and medical offices. Our company understands the critical nature of HIPAA compliance, and we can help your facility remain secure as you process payment information for your patients.
Minimizing the amount of time it takes to successfully process payments, and providing your patients more than one way to pay can help reduce delinquent accounts and help your patients remain current. In most cases, getting started with our new payment options is easily integrated into your current systems for managing and maintaining patient accounts.
We understand your office must keep up with the needs of your patients and that you have more to worry about than your payment processing. That's why you can count on our expert technical support that is available to assist you with 24 hours a day.
If you are interested in learning about the scalable solutions we offer in healthcare credit card processing, read more, fill out the form to the right, or simply call our team at 866-470-1705.
Expect High-Quality Service and Support for Your Medical Merchant Services
Now more than ever, you have a variety of cost-efficient and user-friendly choices in medical merchant services. Your medical office can process payments over the phone, online, and in the office with PCI compliant solutions you can count on. Our team can help you identify the products and services you need and help you avoid choosing ones you don't. We help you obtain the custom, cost-effective solutions to make processing more efficient.
Here is what you can count on from Credit Card Processing Specialists:
Low Swiped Rates
Customizable Processing Solutions
Wide Variety of Equipment
Zero Setup Fees
24/7 Technical Support
PCI Compliant Processors
Every Service Backed By PCI DSS Compliance
Established Reliability in Service as an Industry Leader
Get the Best Available Rates for Medical Credit Card Processing
We take pride in providing top-rated services here at Credit Card Processing Specialists. With zero setup fees, no recurring monthly charges, and guaranteed low processing rates, you can find the cost-effective solutions for your medical credit card processing needs.
Find payment processing solutions that meet the latest requirements in PCI DSS compliance, so that your patients and your office can benefit from fast and secure transactions with more payment options.
Help your patients stay on top of their payment responsibilities and begin accepting the following methods of payments:
Debit
American Express®
Discover®
Visa®
MasterCard®
Diners Club®
Corporate
Take a look around our site to learn more, or call us today at 866-470-1705 to get started on your medical credit card processing services.
Find Medical Credit Card Processing Equipment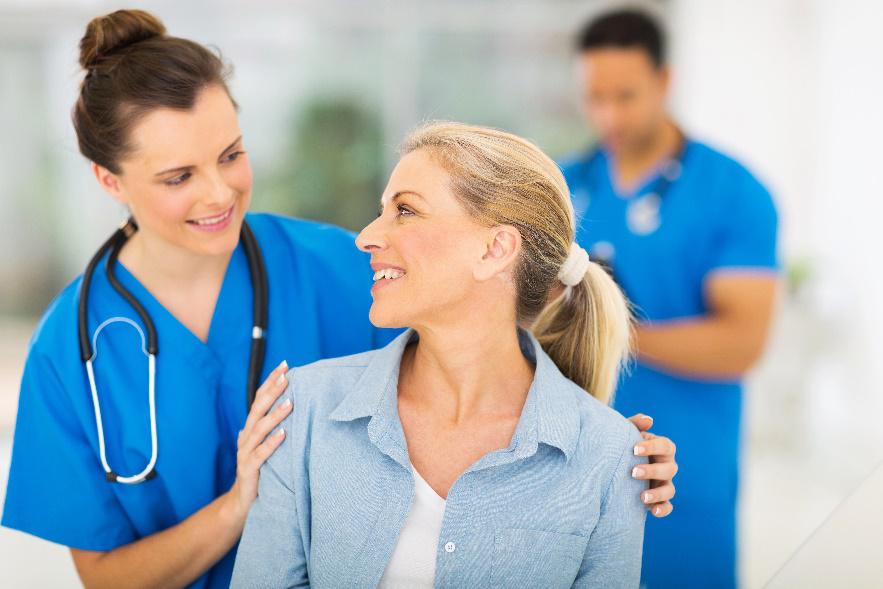 For a healthcare setting that needs to identify the best types of point-of-service equipment for the office, we have a variety of choices to meet your needs. There are options in physical terminals as well as virtual terminals that can utilize existing computers in your office to complete the payment.
Take a look at the following options in high-quality point-of-sale equipment to find the selection that will work best for your office.
The Dial Terminal – Dial terminals process payments over your telephone line for a secure transaction. Dial terminals offer a low-cost solution that will enable you to get started accepting credit cards quickly at your medical office. The phone line can continue to be utilized when the transaction is completed, but many companies that handle a high-volume of payments typically opt for a dedicated line for their dial terminal payment processor.
IP-Based Terminal – The IP-based terminal works through a secured Internet connection and delivers a fast processing speed. Your office can process payments without a dedicated phone line, and the Internet can still be accessed during payment processing, making it the ideal choice for many healthcare offices.
Virtual Terminal – A virtual terminal is a cost-effective solution for medical offices that already have a computer at each desk. Payment can be processed easily with an Internet connection and a USB connected card swipe reader. No additional equipment is necessary, as your administrative staff can complete the payment through a user-friendly web interface.
Wireless Terminals – A wireless terminal can be easily passed to the patient for payment completion. If needed, the wireless terminal can complete the sale on or off site – no Internet or telephone connection is required. This type of payment processing works over cellular technologies to offer more flexibility and mobility to patients and staff.
Mobile Credit Card Processing – The mobile payment processing option is another simple way to utilize an existing device – in this case a smart phone or tablet – to complete the sale. Only a swipe device is needed as the sale is completed and authorized right from a smart phone or tablet via a user-friendly interface solution.
Process Checks Easily with our Medical Merchant Services
Checks continue to be a low-cost and preferable way for many offices and patients alike. Let our team at Credit Card Processing Specialists help you find the check processing solution that is most appropriate for your needs. Read more about your options in check processing below:
ACH (Automated Clearing House) – With the ACH solution, your patients can pay by check even without a paper check present. When a patient authorizes the payment, funds are transferred from their account to yours. This faster way of check processing also allows your patients to choose a one-time or recurring option for payment. This recurring payment option can help your patients pay their monthly due amounts automatically or pay their bill online.
Electronic Check Conversion – By using your point-of-sale equipment, you can convert a paper check to an electronic check with the latest in check acceptance procedures.
Remote Deposit Capture – Avoid the trip to your financial institution by using remote deposit capture to process your check payments. When checks are scanned and submitted, payments are processed for deposit automatically.
ICL (Image Cash Letter) – If your medical office is dealing with higher rates of returned checks, the image cash letter – otherwise known as ICL – may be a good solution. With an ICL service, your office can convert check information and customer data into a digital check that is then submitted through payment quicker through ACH (automated clearing house).
Accept Online Payment for Healthcare Credit Card Processing
Allowing your patients to manage and pay for their accounts online can be a smart, and time-saving move for your office. Give your patients more payment options and maintain customer accounts efficiently and securely with solutions that have been offered by Authorize.Net or other well-trusted payment gateway solutions.
Let your patients stay on top of their balance and enjoy the privacy of paying right from their patient portal. You can accept payments from the following major credit card brands including:
E-Checks
Debit Cards
Visa®
MasterCard®
American Express®
Discover®
Diner's Club®
JCB
You can also let your administrative staff manage financial accounts by granting members of your team permissions. View visual reports and keep your financial accounts more organized.
For more information about getting started with a payment gateway and accepting payments online, fill out the form to the right or give us a call at 866-470-1705.
Get Started with Top-Rated Medical Merchant Services
At Credit Card Processing Specialists, we take pride in delivering the highest quality services for the healthcare setting. Our knowledgeable team will work directly with you to identify the cost-saving and efficient solutions to help your office run smoothly each day.
To learn more, you can take a look around our site to find out about the products and services we offer here at Credit Card Processing Specialists including:
We look forward to hearing from you – simply fill out the form to the right of the page, or give our friendly office a call at 866-470-1705.