Merchant Account Types - Utilities
The team at Credit Card Processing Specialists is dedicated to providing customized, scalable solutions in utility merchant services. We understand that utility companies provide essential services to the community, and flexible merchant services are critical to maintain the daily flow of business.
You can find a variety of utility credit card processing services here including mobile payment processing, online payment processing, and your choice of high-quality terminals to help you process payments for walk-in customers. Every one of our utility merchant services is backed by our round-the-clock technical support team to answer questions and find solutions for any issues that arise. You can also count on the most competitively priced processing services that are fully compliant with PCI DSS.
Flexible Payment Solutions for Utility Customers
Whether your customers pay in-person, online, or with a mailed check, you'll find the processing solutions you need at Credit Card Processing Specialists. We provide a variety of utility processing solutions including:
ACH Recurring Payment
Credit Card Payments
Check Processing
Payment by Phone
Online Payment Processing
You have your choice in physical terminals that provide you with the ability to accept credit card payments as well. We have a range of equipment including IP-based terminals that run on a secured Internet connection, or dial terminals that work from a traditional land telephone line.
You can also choose from wireless and mobile terminals that provide flexibility or a virtual terminal that utilizes an existing computer and a USB swiping device. Our team can assist you in finding the solutions that are right for you in payment processing terminals. Read more about your options in terminals down below.
When you want to allow your customers to pay online, the payment gateway allows you to process payments securely and quickly. No matter how your customers process payments, when you choose Credit Card Processing Specialists to take care of your processing needs, you can count on the security of PCI DSS compliance.
Get set up with utility credit card processing, and begin offering your customers greater flexibility to pay with the major credit card brands including:
MasterCard®
Visa®
American Express®
Discover®
Diners Club®
Debit
Corporate Cards
We offer flexible solutions to meet the needs of all of your customers, and you can count on the availability of our technical support team 24 hours a day, 7 days a week to ensure your payments are processing quickly and efficiently.
Utility companies don't take the day off, and we don't think your processing company should either.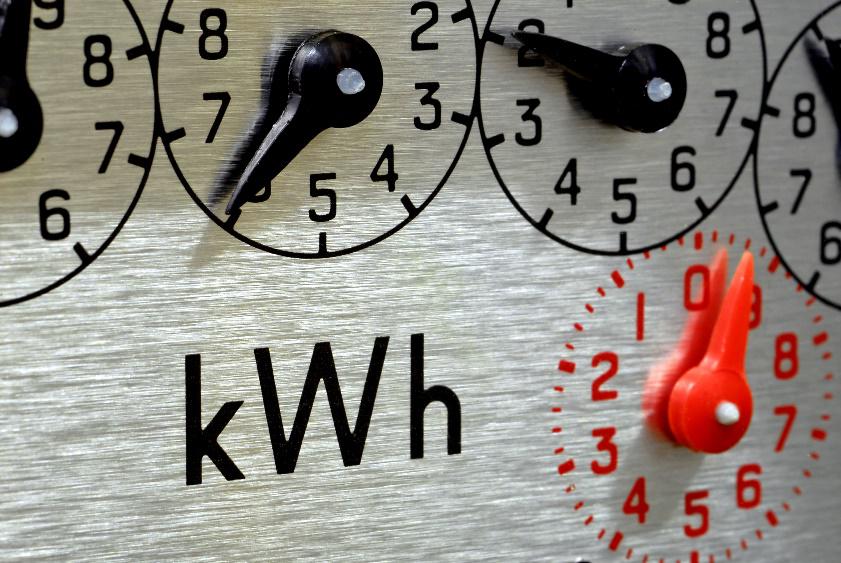 To find out more about how you can get set up with utilities credit card processing, simply fill out the form to the right or give us a call at 866-470-1705.
Online Utilities Credit Card Processing
We provide online utilities credit card processing through our payment gateway. Your customers can easily pay online, and you can have confidence in a completely secure transaction because we adhere to the guidelines and rules established by Visa and MasterCard. The guidelines were set up by the Payment Card Industry Data Security Standards (PCI DSS). You can rest assured that Credit Card Processing Specialists continues to remain compliant to ensure sensitive information has the layers of protection needed to prevent fraud in transit and in storage.
Through a payment gateway, not only will you offer your customers more convenience to pay, you will also be able to utilize account management tools and resources. You can view visual reports of activity and transactions, as well as view accurate, up-to-date account statements.
More about PCI Compliance for Utilities Credit Card Processing
Interested in learning more about the technology involved with data security? Here are a few examples of how credit card information is treated depending on the where and how it has been processed.
Point-to-Point Encryption – As data is transferred, point-to-point encryption works to devalue cardholder data as it moves from one point to another. To accomplish this, a math formula replaces the original data and substitutes new values that are encrypted.
Tokenization – In tokenization, the actual card data is removed and will not be stored by the utility company or within the customer's device. The values of the card cannot be identified, because a "token" or non-sensitive equivalent is used in instead.
EMV Chip Technology – EMV technology will become more important for card present purchases moving forward. This change has to do with a liability shift that took place October of 2015. Now, if a company is presented with a smart card – a card with a chip located at the front of the card – they must insert the card in the EMV reader. If the card is swiped instead, some of the security features are not used and the merchant – in this case, utility company – could be liable for the charge if it is fraudulent.
EMV technology works by creating a unique transaction code that is new for each purchase. The code cannot be replicated and counterfeited with chip technology, making it one of the safest ways to process a credit card transaction today.
These technologies provide layers of security to meet the challenges of in-store and online purchases. That's why if you accept or handle any credit card information, you must take precautions to ensure that customer data is kept safe.
One of the most important ways you can do that is by training your team on the importance of swiping vs. manually entering card payment information. This is because data is vulnerable in transit, but security measures in the magnetic stripe or chip work to devalue this information in the event it was intercepted by thieves.
When you swipe or utilize EMV reader technology, you lower your risk of fraud, and you will see lower transaction rates as a result.
Our knowledgeable team at Credit Card Processing Specialists can help you with the steps needed to becoming a Level 1 service provider that's compliant with each of the PCI DSS security standards. To learn more, fill out the form on the right or give our team a call at 866-470-1705.
Utility Credit Card Processing Equipment
For utility companies that need options for walk-in customers to make payments on their utility bills, our team at Credit Card Processing Specialists can help you find the most practical, cost-saving solutions in terminals.
You can also find processing solutions that require no physical terminal – read on to learn more about the benefits of each option.
Wireless Terminal – If your company would like more mobility, a wireless terminal is a good option for taking payments on or off-site. Through the use of cellular technologies, you can securely process payments without the use of an Internet connection or a phone line. Get all of the benefits you need from a pin-pad and swipe-reading device and the freedom to accept payments anywhere.
IP-Based Terminal – If you're looking to process utility credit card payments with the fastest speeds, IP-based terminals may be the optimal choice. No need to have a dedicated phone line, and when you process payments, you still have use of your Internet connection for other needs.
Dial Terminals – With a dial terminal, a traditional telephone connection is utilized. When a payment is not being processed, you'll still have use of that telephone line, and for many businesses, the dial terminal can be a cost-effective solution they prefer.
Virtual Terminal - A virtual terminal can turn your computer into a utilities credit card processing unit – no physical terminal is required. Your transaction is completed through a web browser, a USB-connected magnetic card swipe reader, and a user-friendly interface, along with an Internet connection.
Check Processing for Utilities Merchant Services
Check processing is still a go-to mode of payment for many customers, and it is one of the most cost-effective ways to process payments for your business as well. At Credit Card Processing Specialists, we offer a variety of secure ways to help you obtain customer payments quickly.
Electronic Check Conversion – By utilizing point-of-sale equipment, we can convert your customer's paper check to an electronic check to cut down on processing time and help you get the funds faster.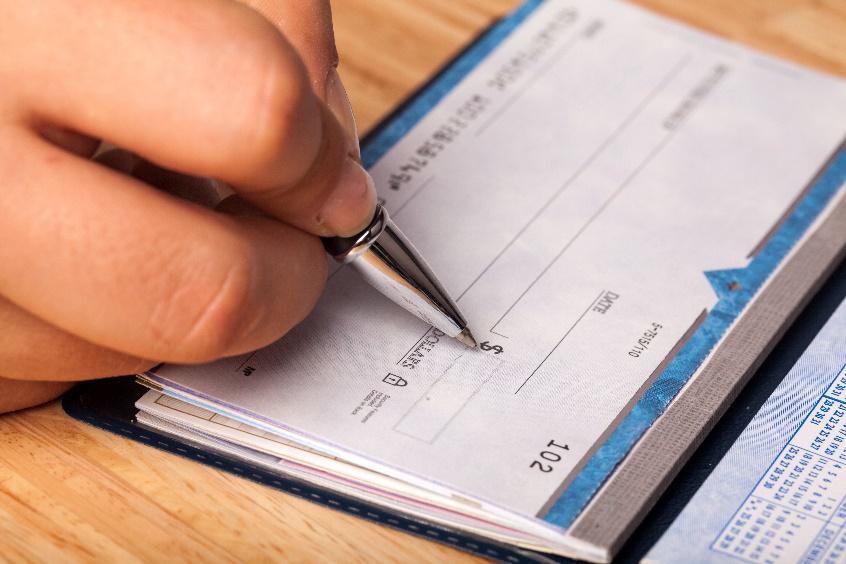 Remote Deposit Capture – By scanning and submitting your customer's check payments electronically, you can have the payment processed for deposit instantly. Remote deposit capture helps you avoid the trip to the financial institution to obtain funds.
Automated Clearing House (ACH) – Your customers can opt for recurring payments with ACH. You can also take one-time payments through automated clearing house transactions as well. Your customers simply need to authorize the transaction and provide account information – it's an easy, cost-effective solution to help your utility customers stay current on their bill.
Image Cash Letter – When you are dealing with a high rate of returned checks, ICL processing can help. With an image cash letter, you can convert check information and customer data to a digital check – which is then processed as ACH payment.
Find out more about our check processing solutions and contact us today.
Getting Started With Your Utilities Merchant Account
Our dedicated and knowledgeable team at Credit Card Processing Specialists is here to help you find the services you need most for your utility merchant account. In addition to payment processing, you can also get assistance with QuickBooks integration, and have access to other highly valuable merchant services. For more information, take a look around our site, fill out the form to the right, and give us a call at 866-470-1705.